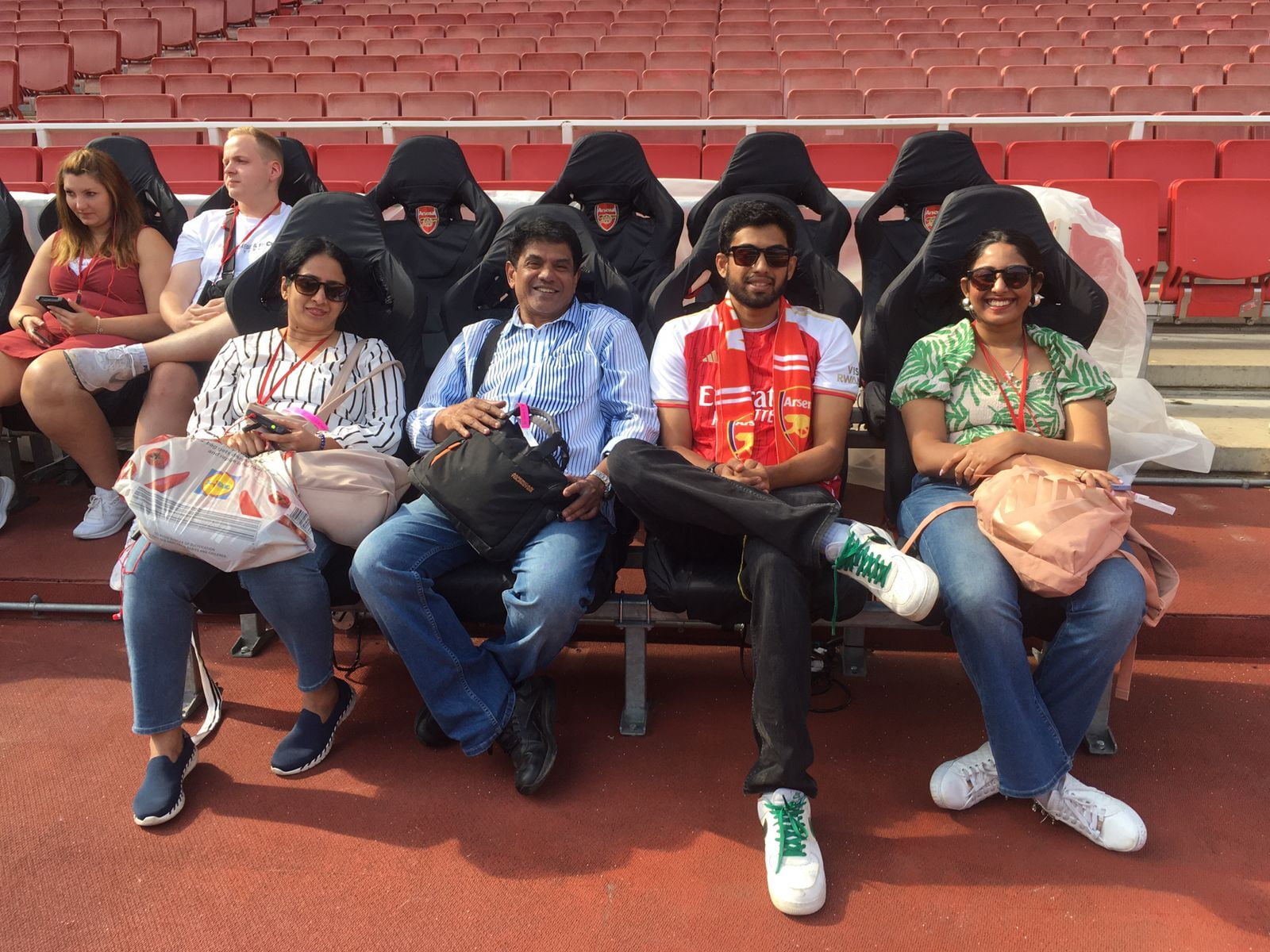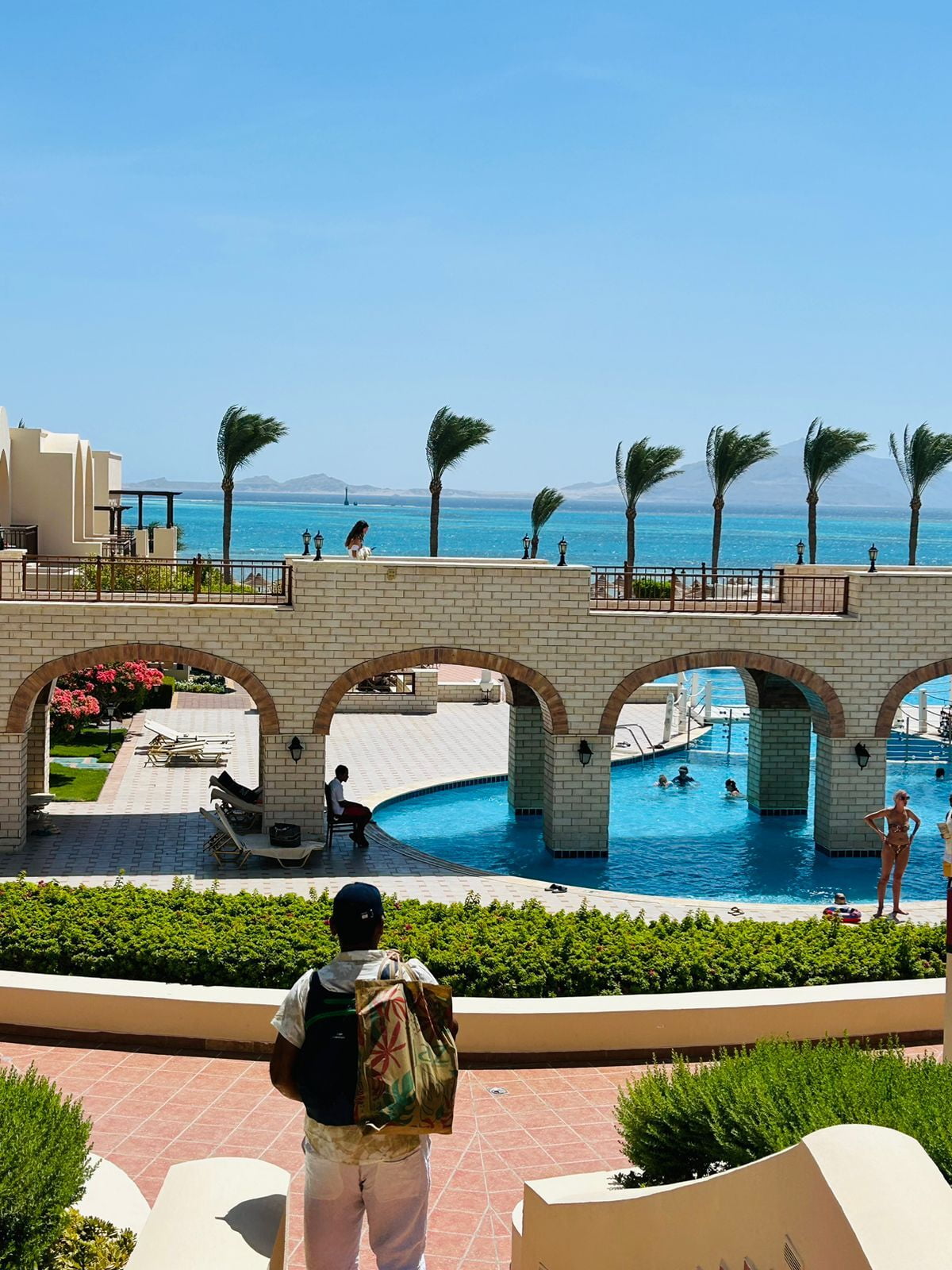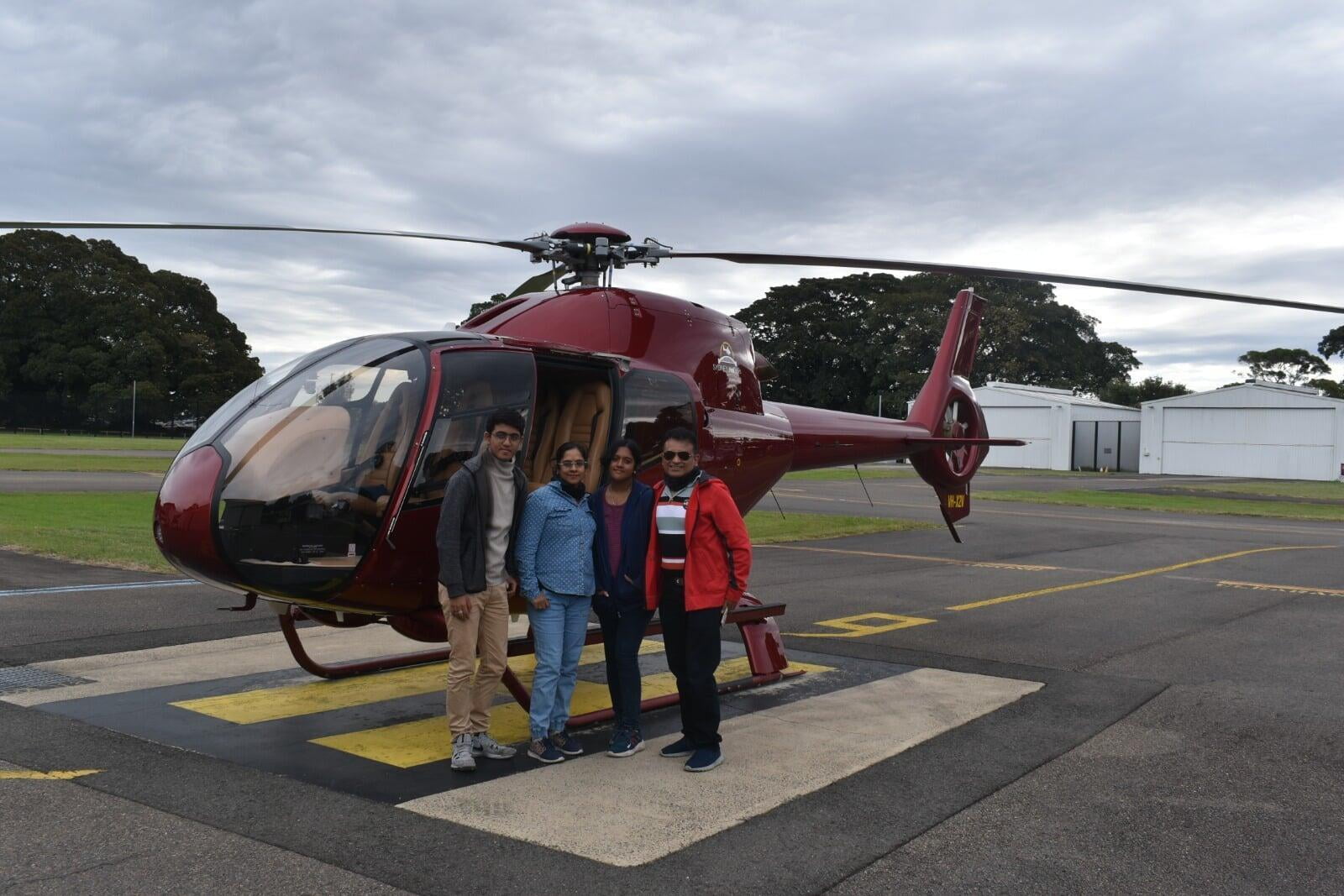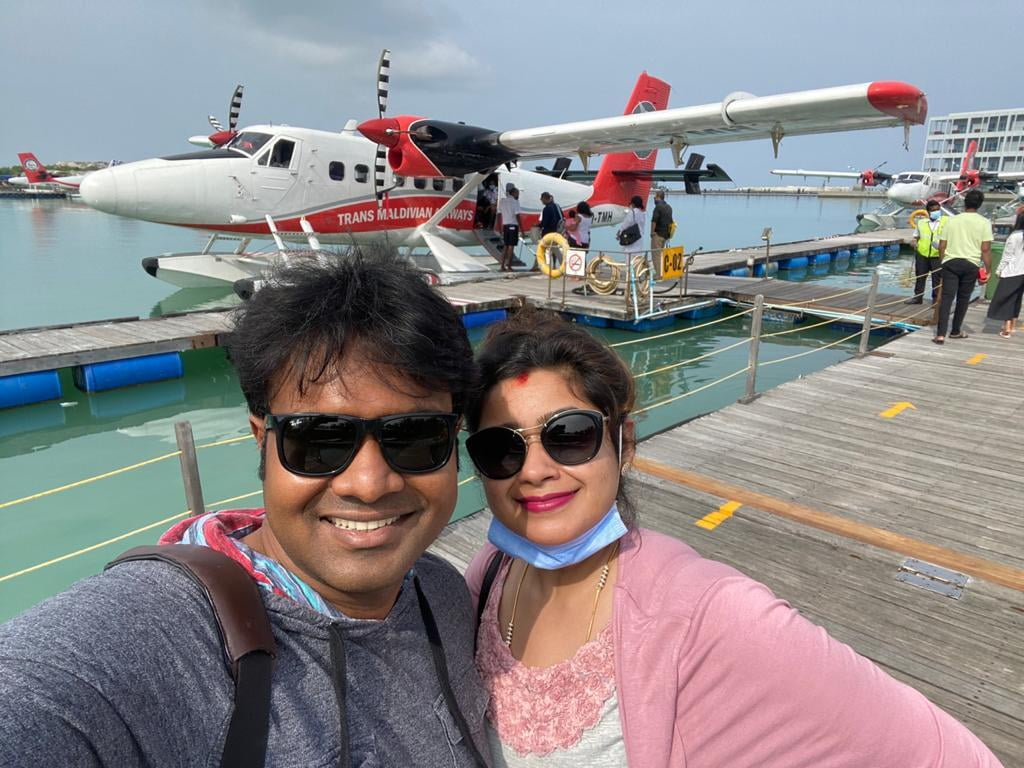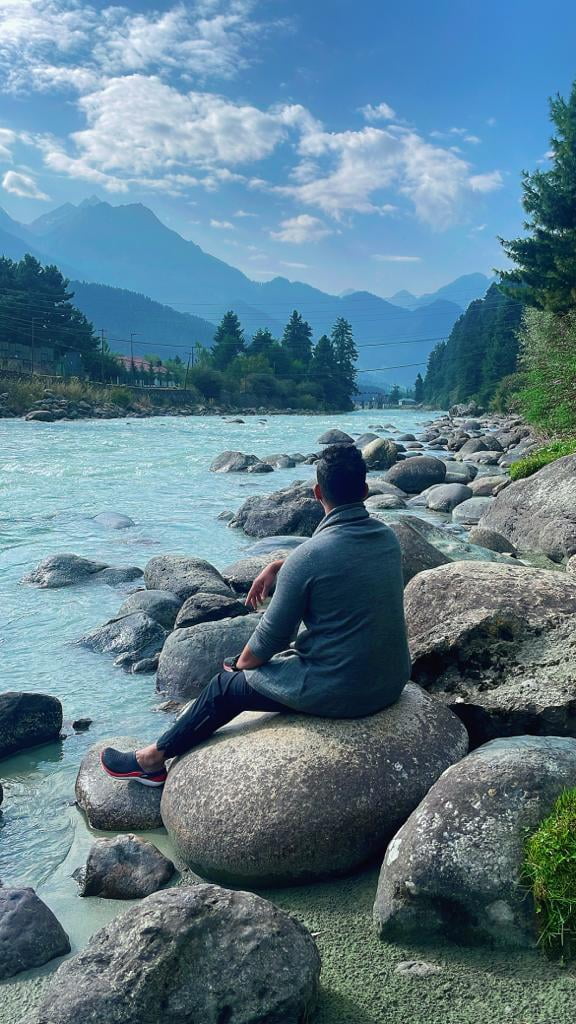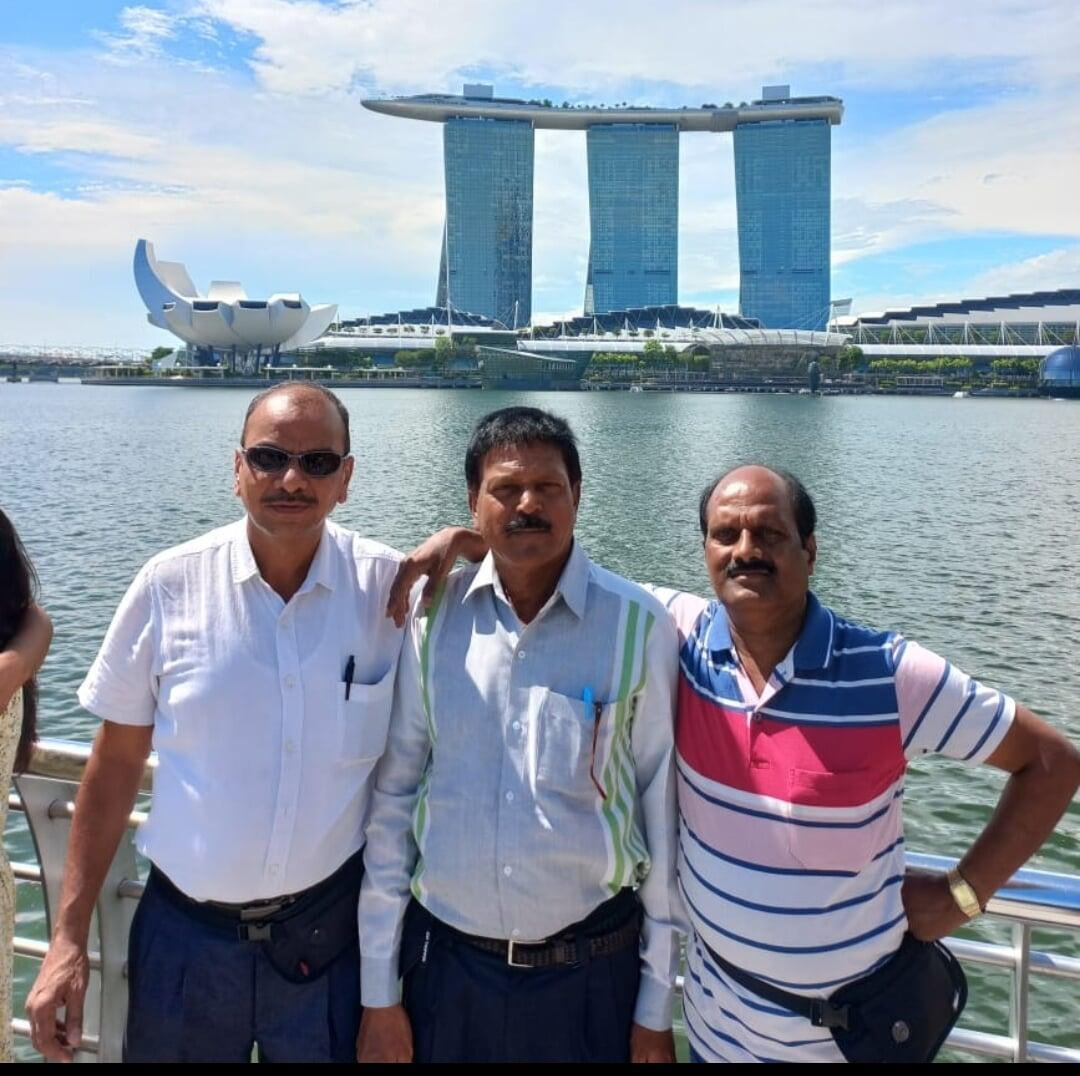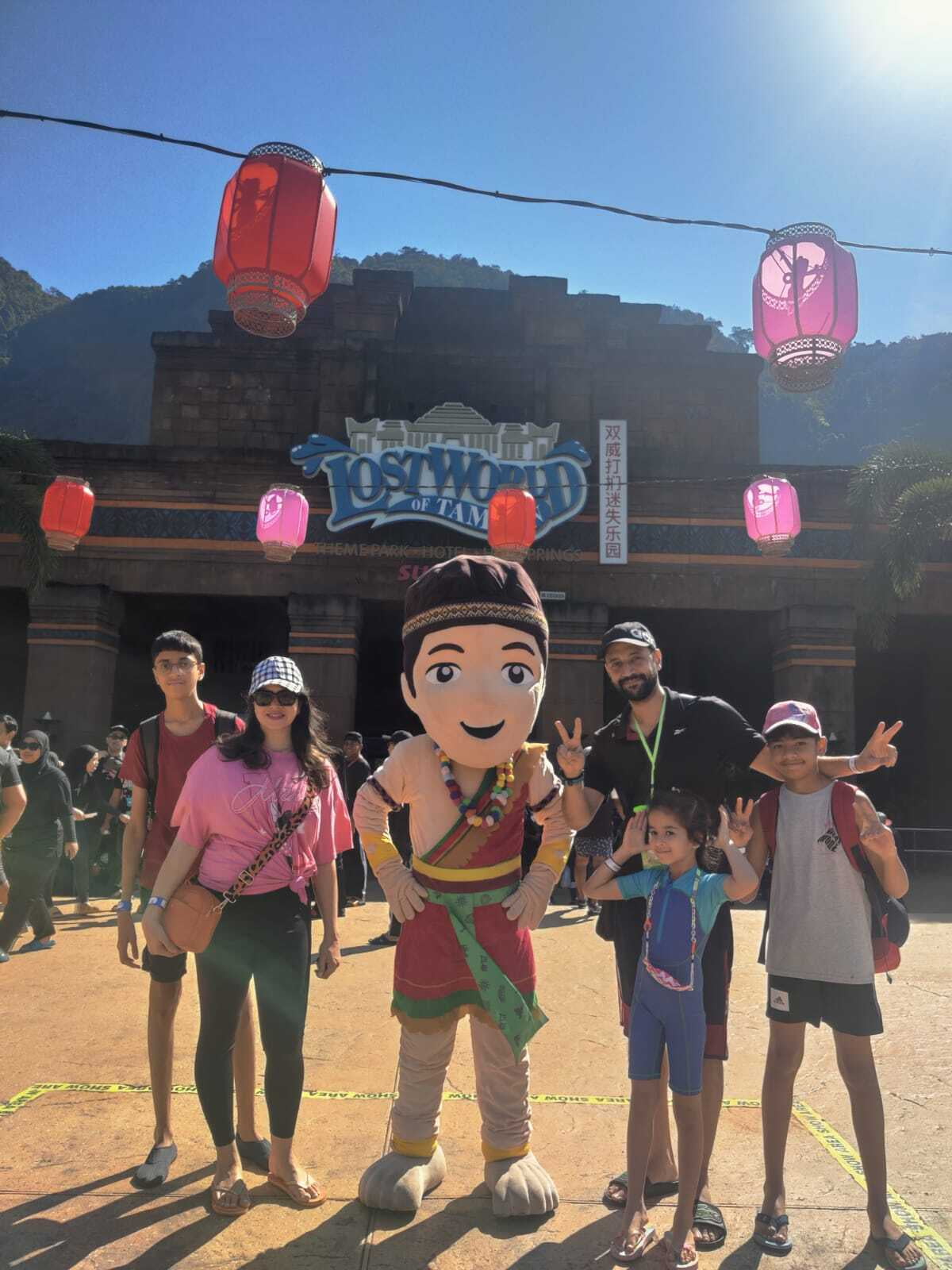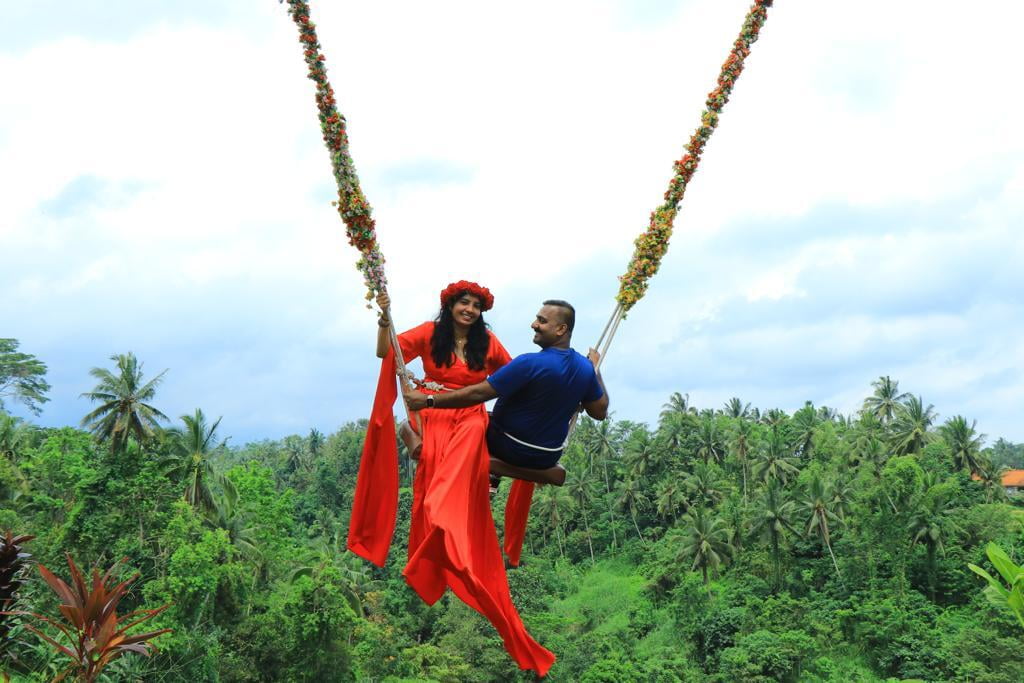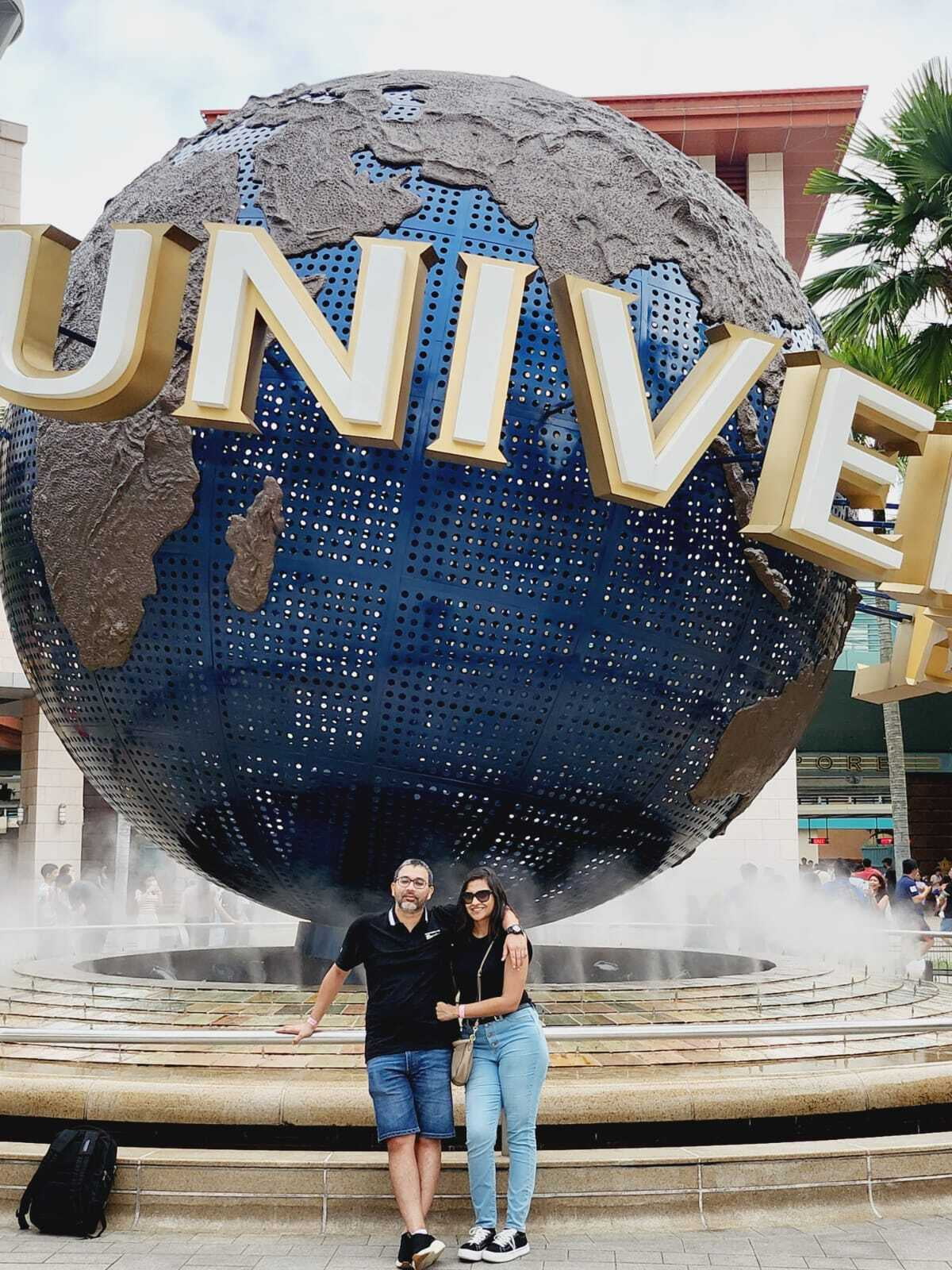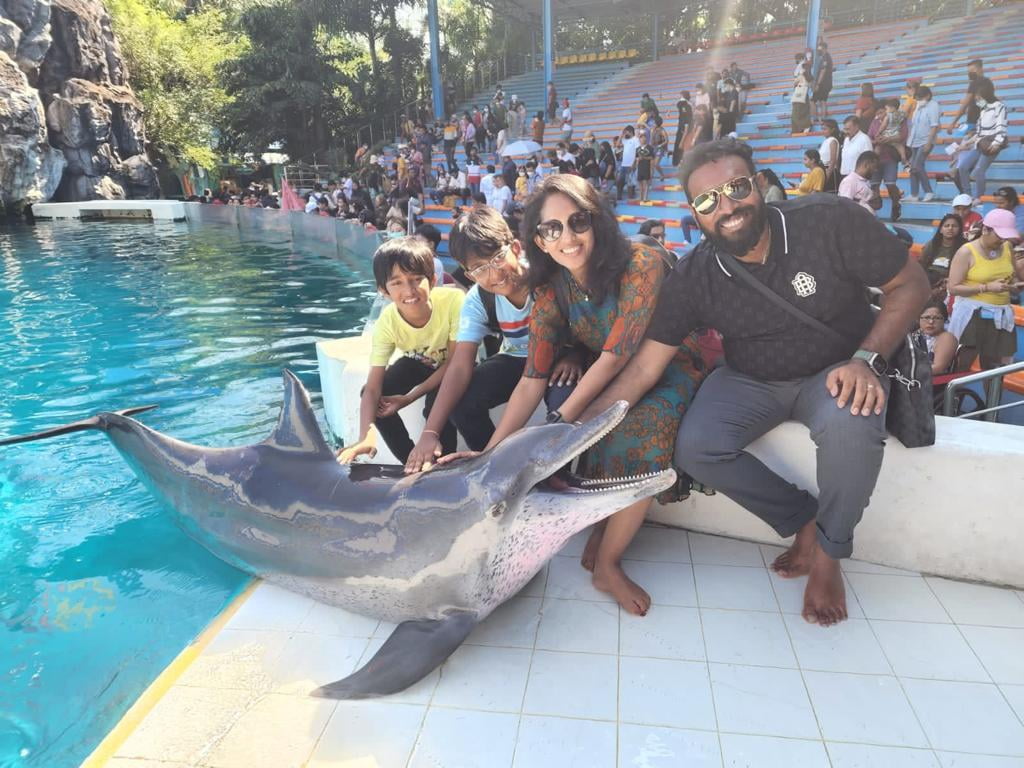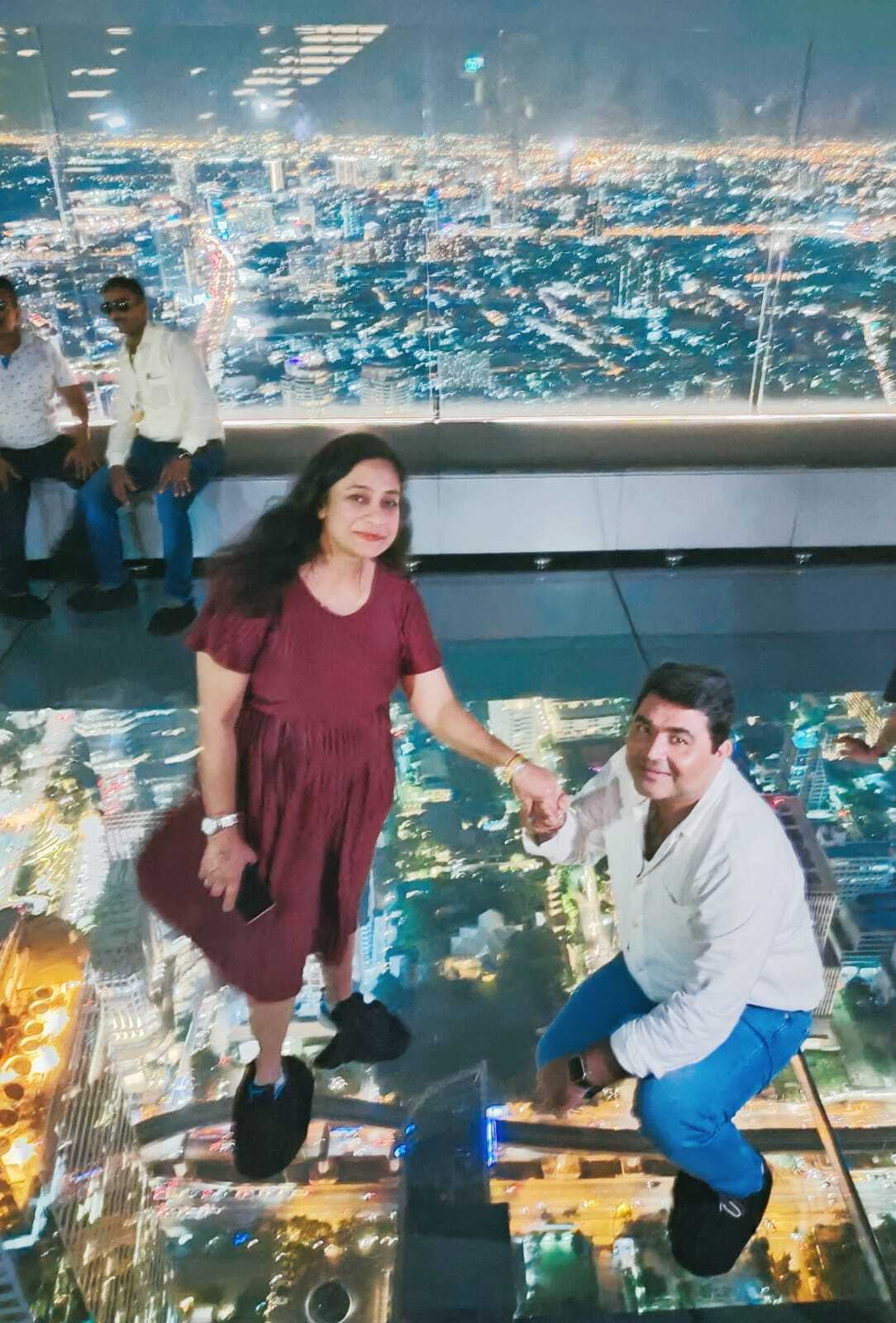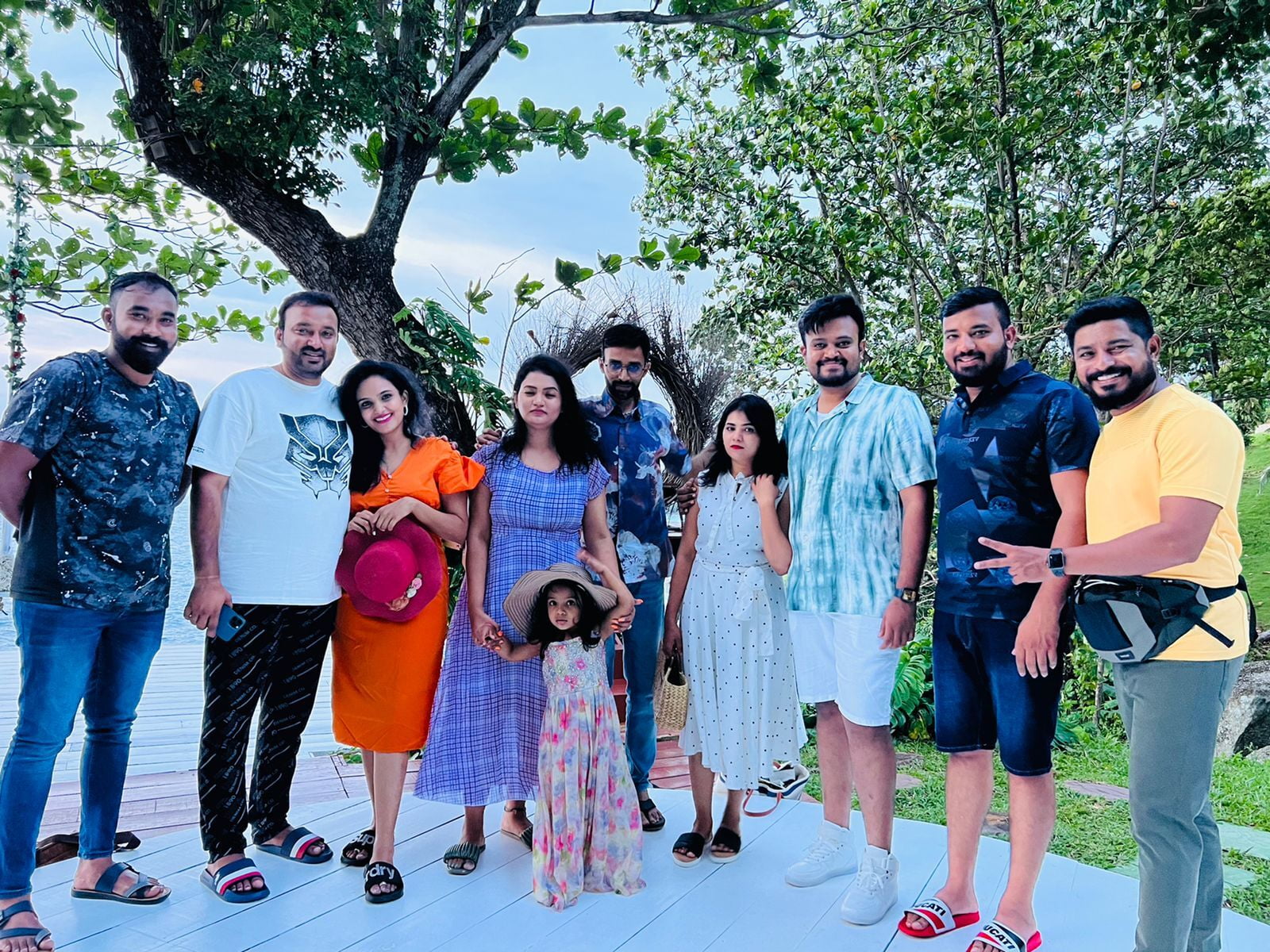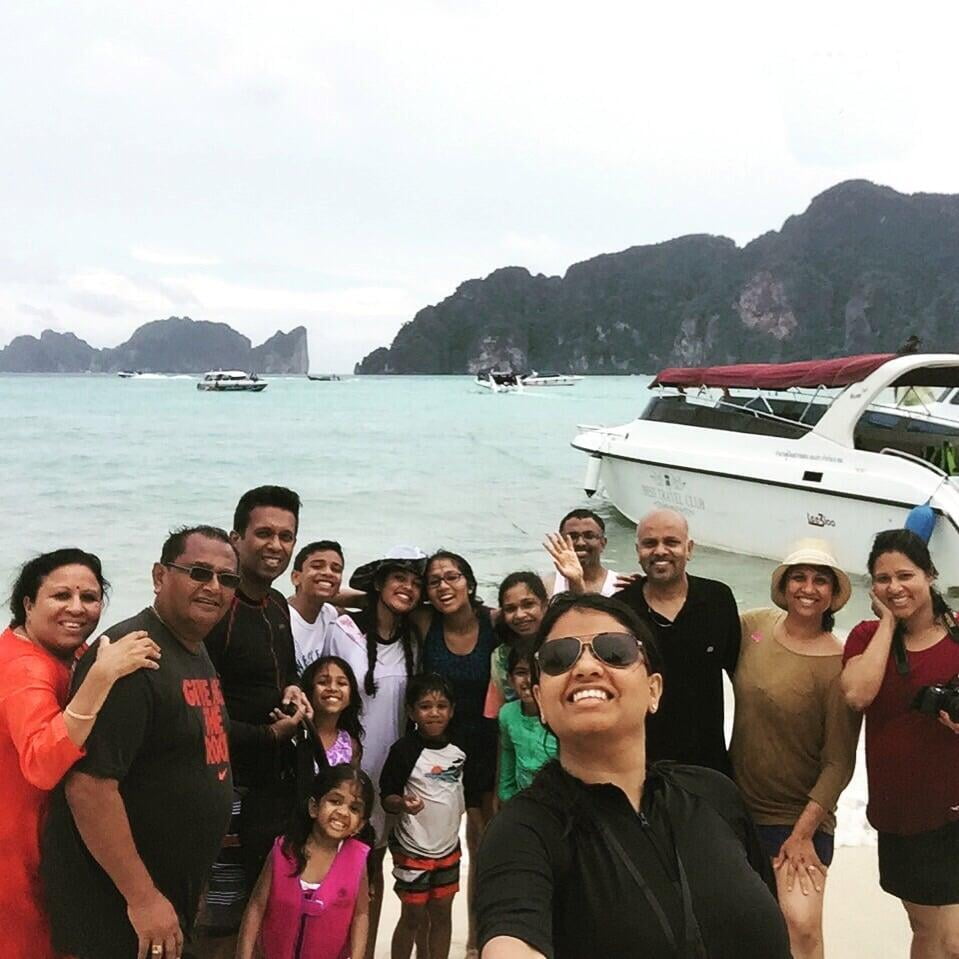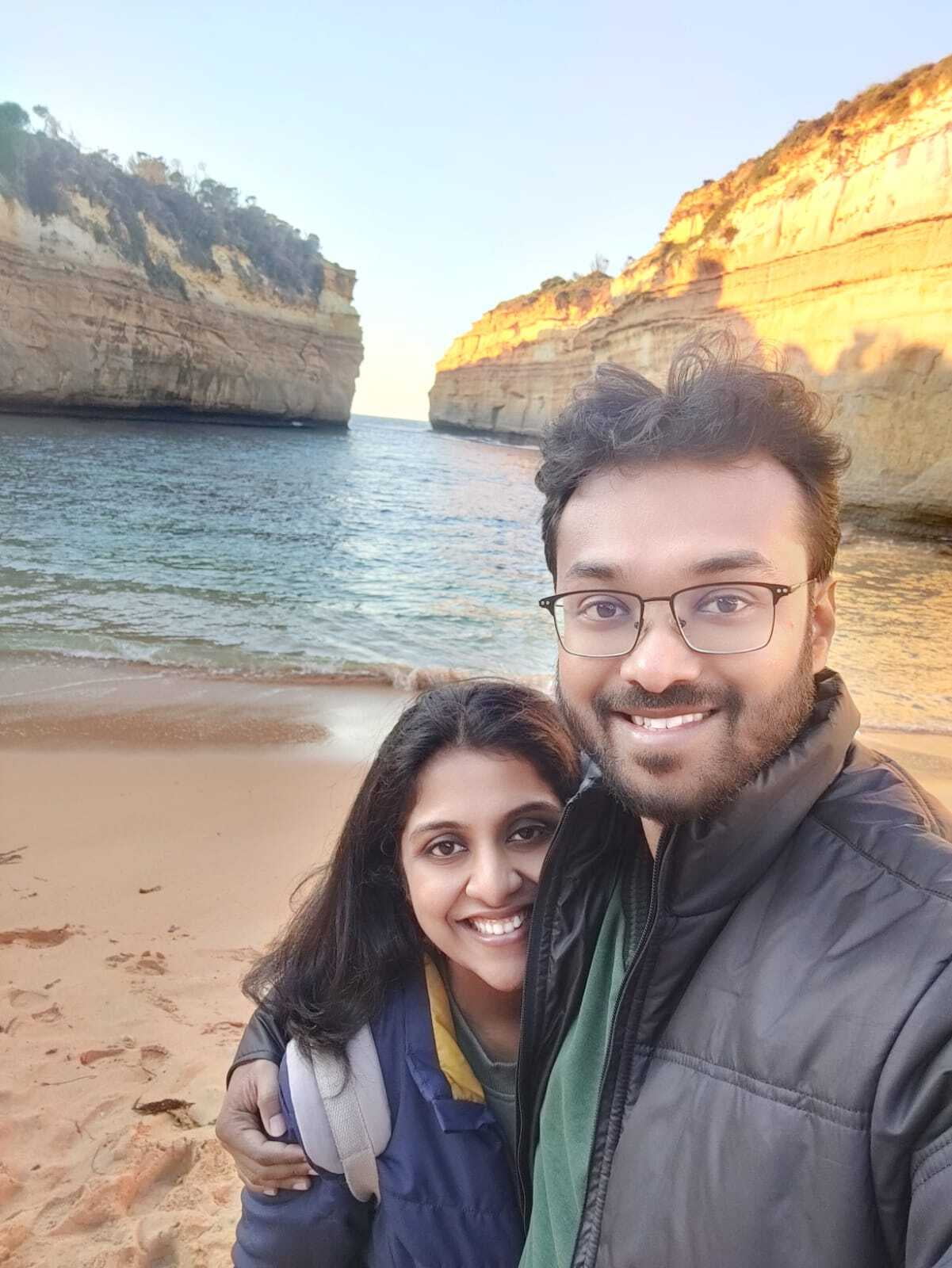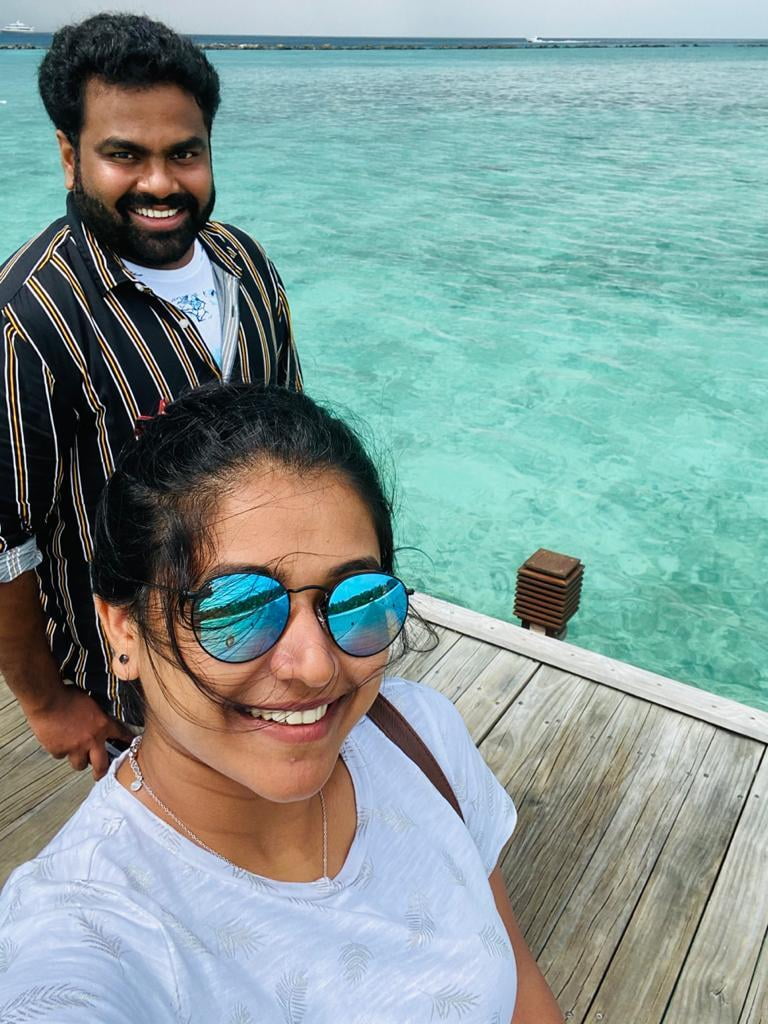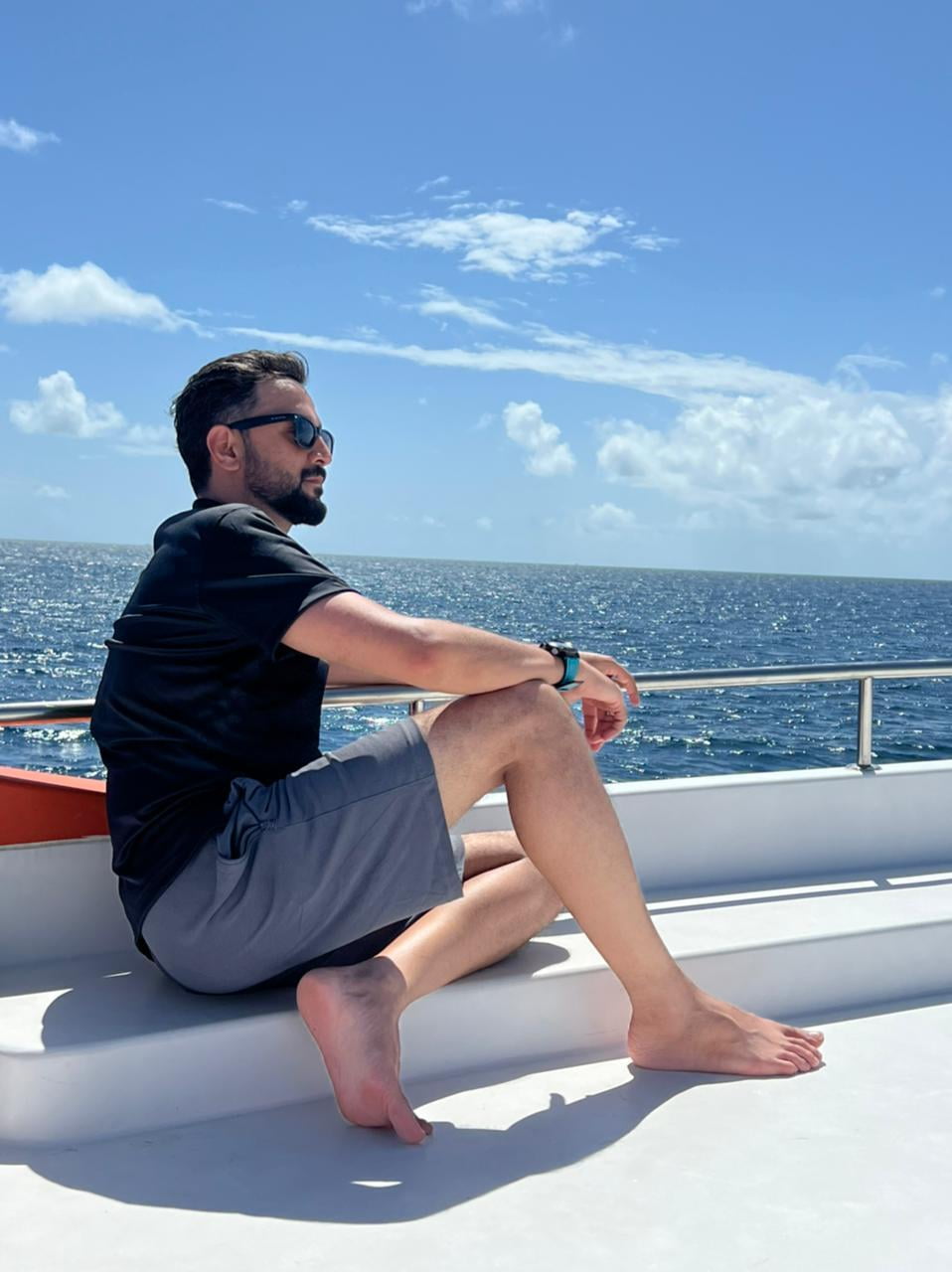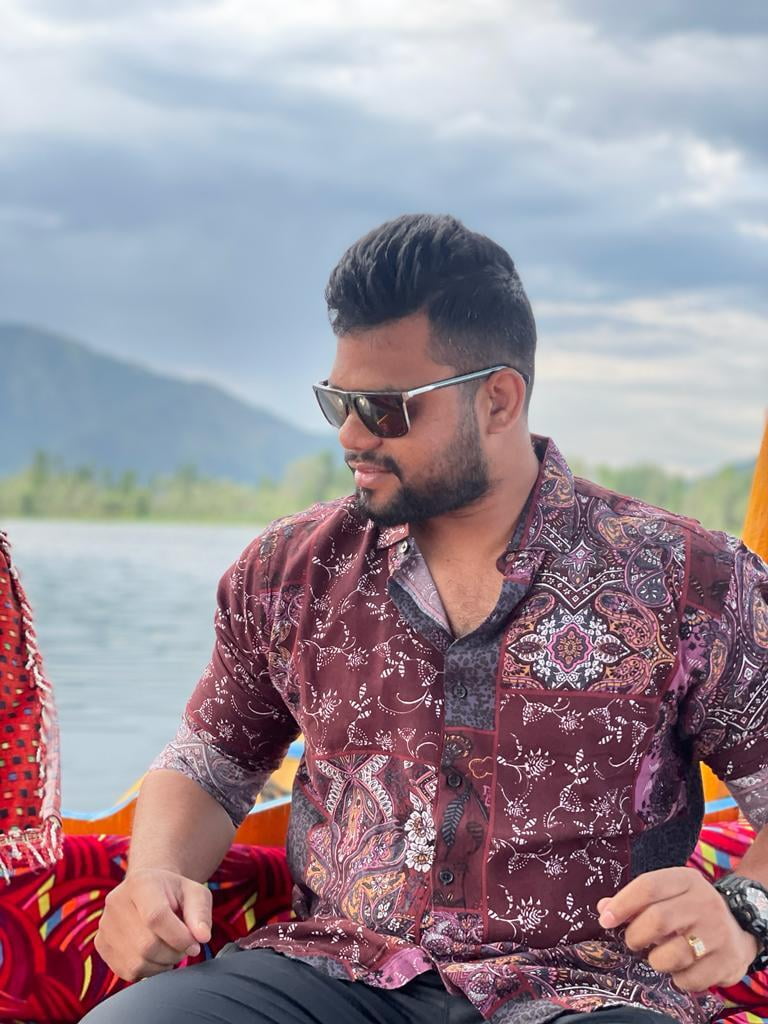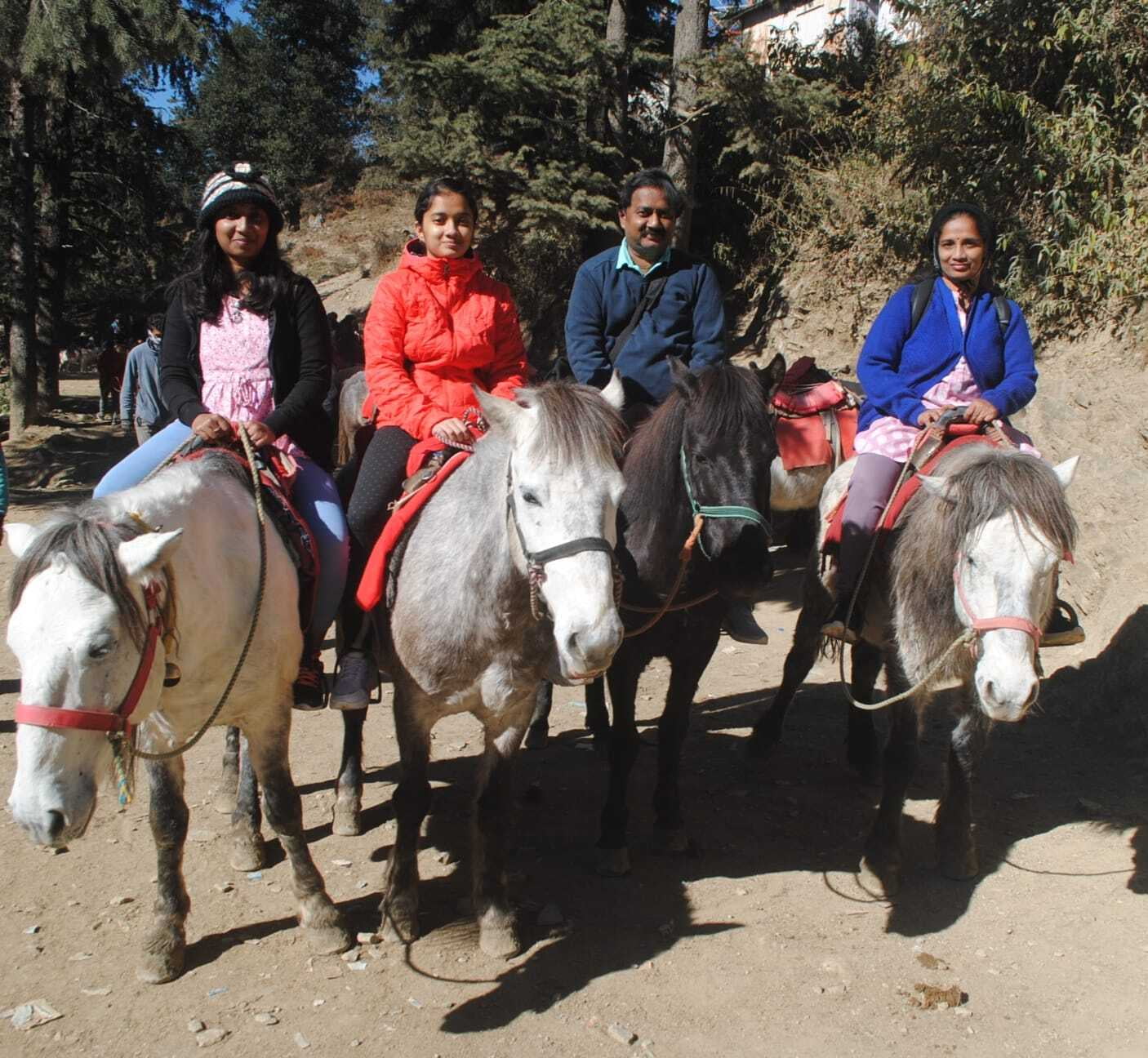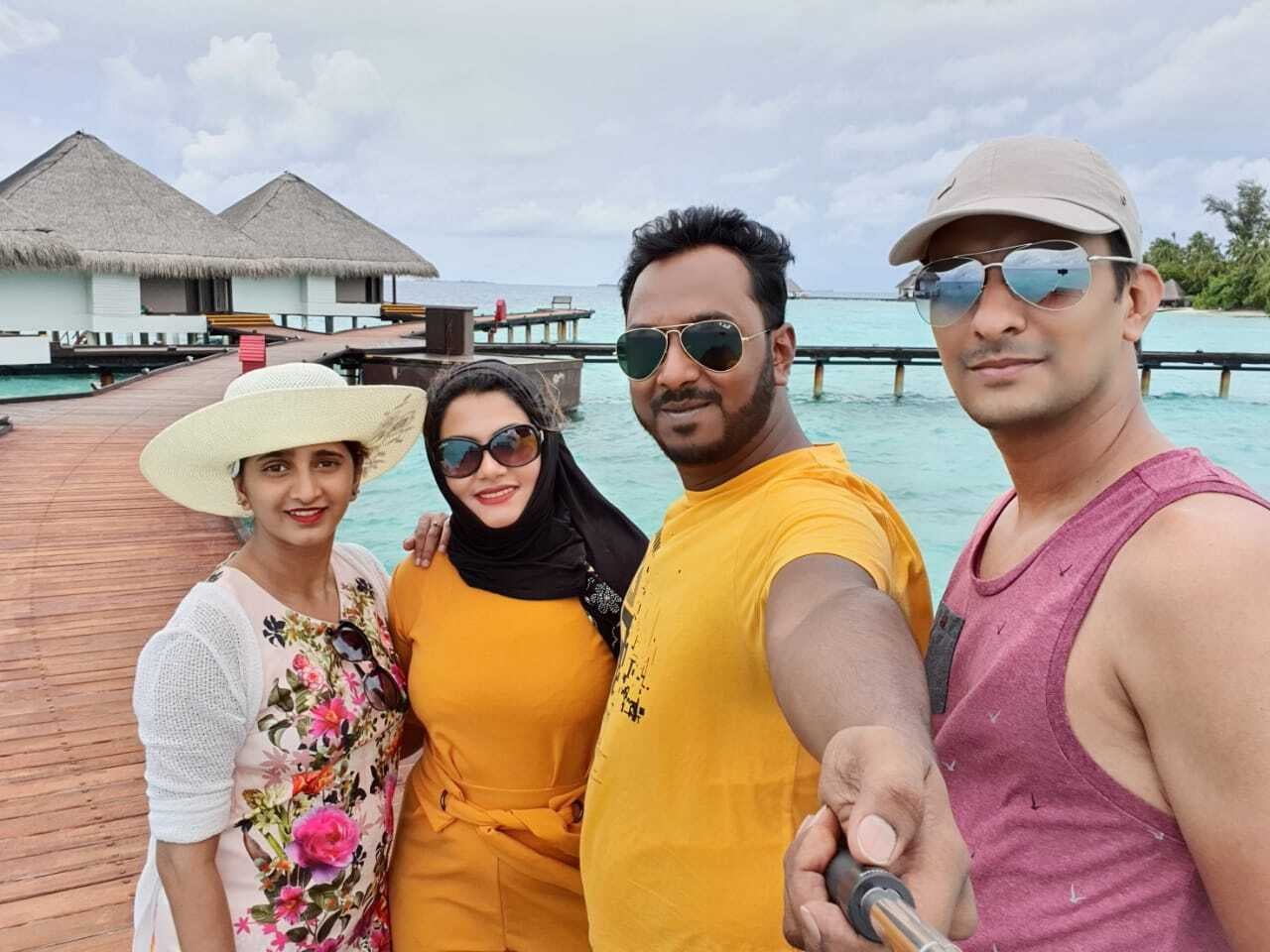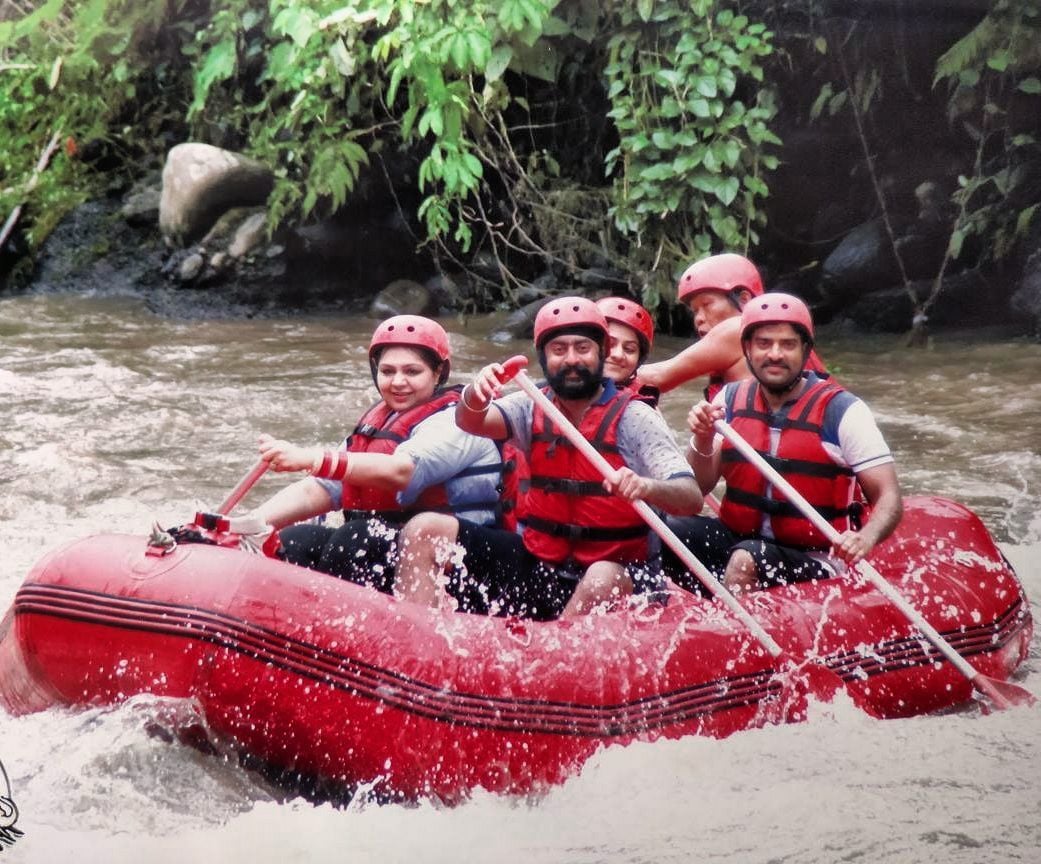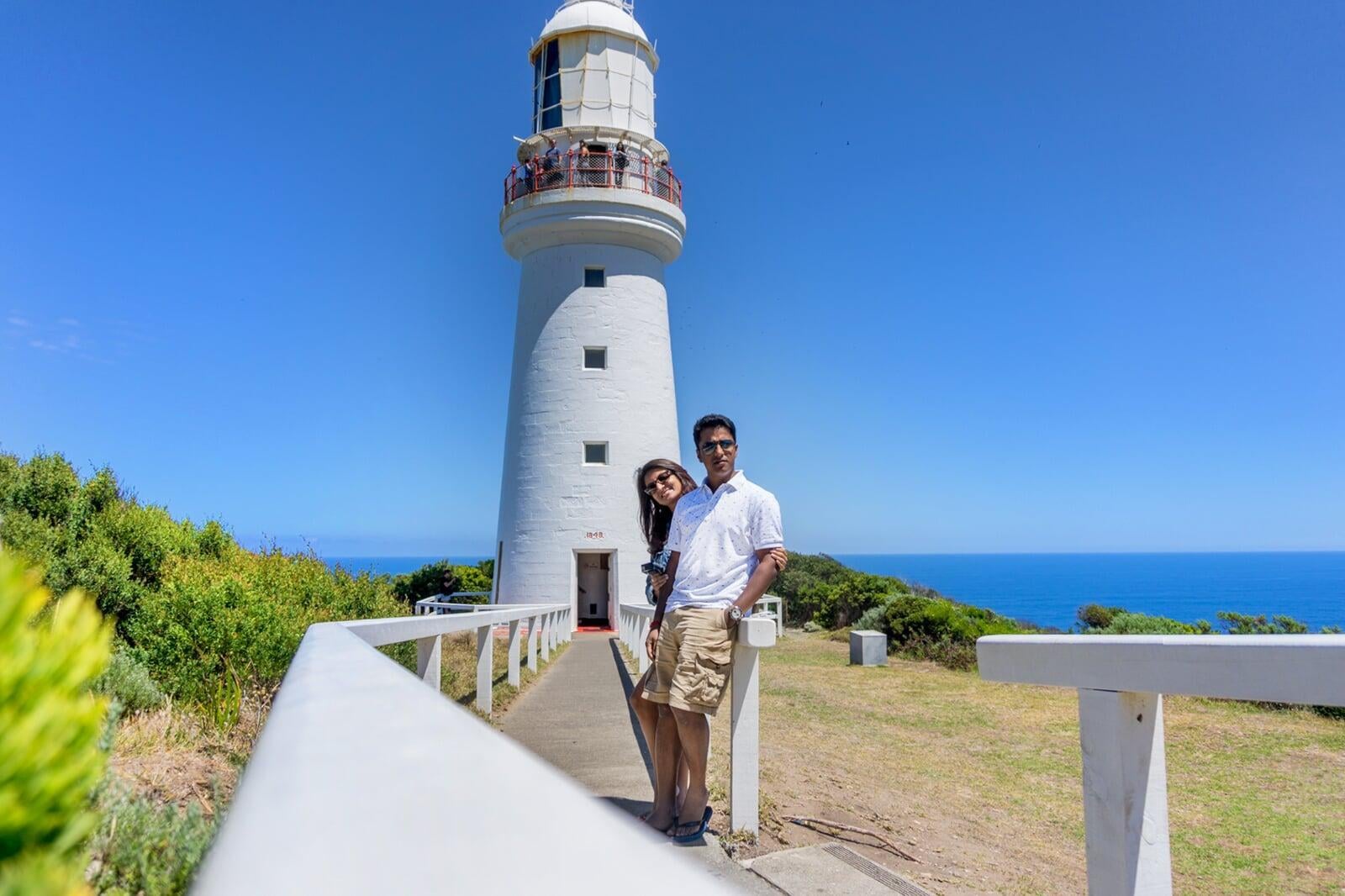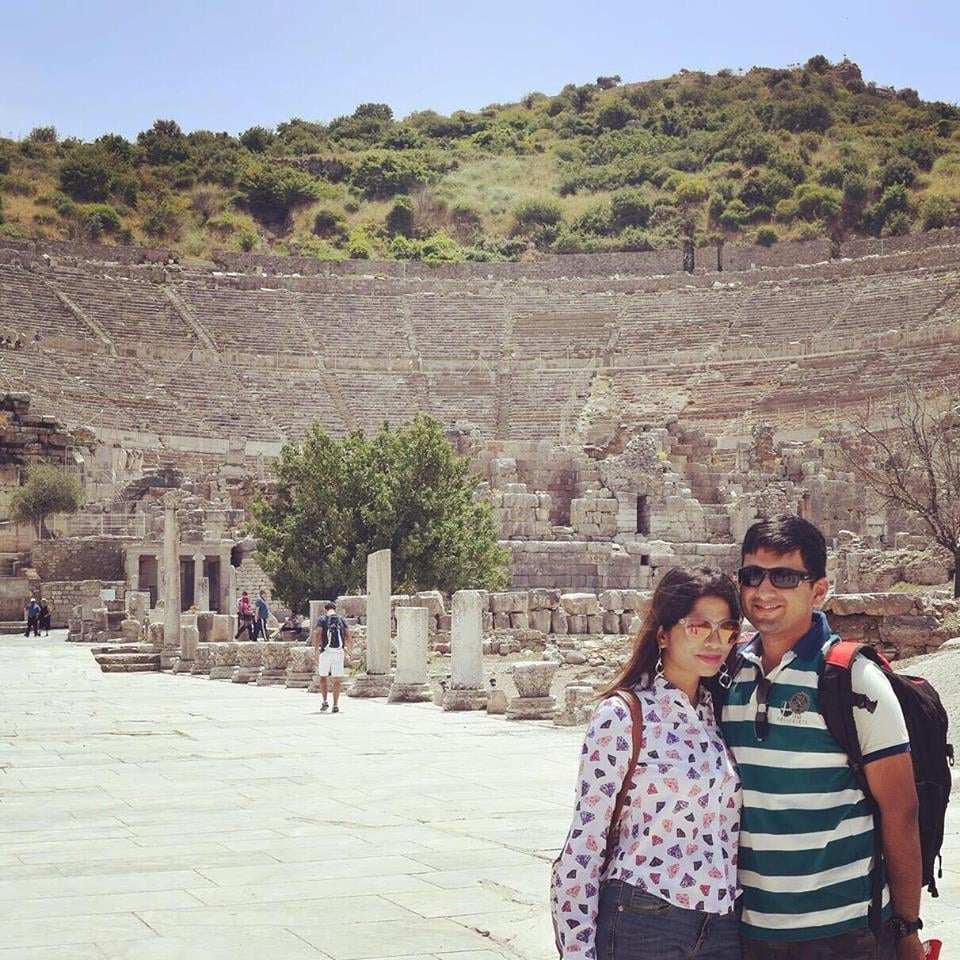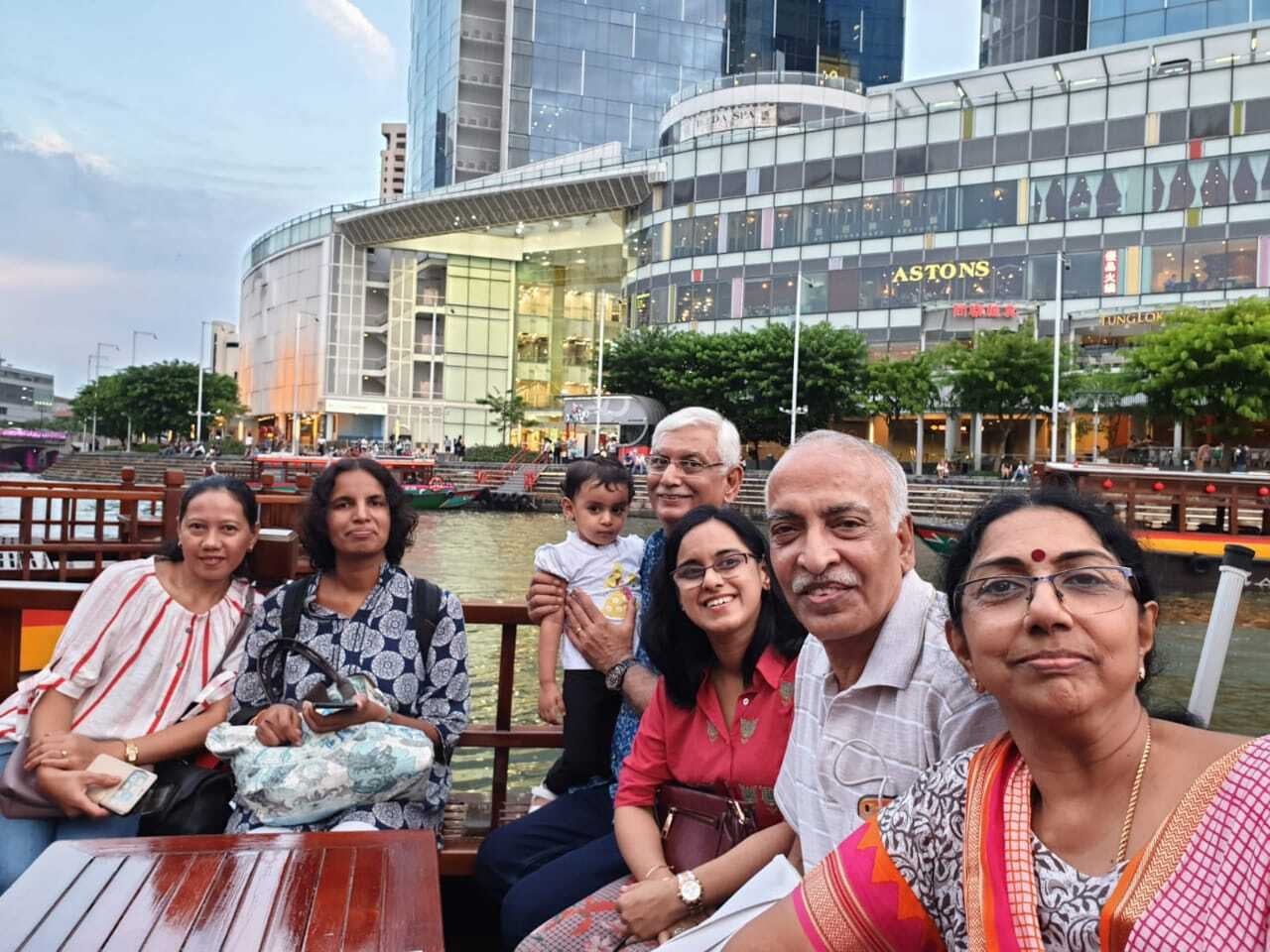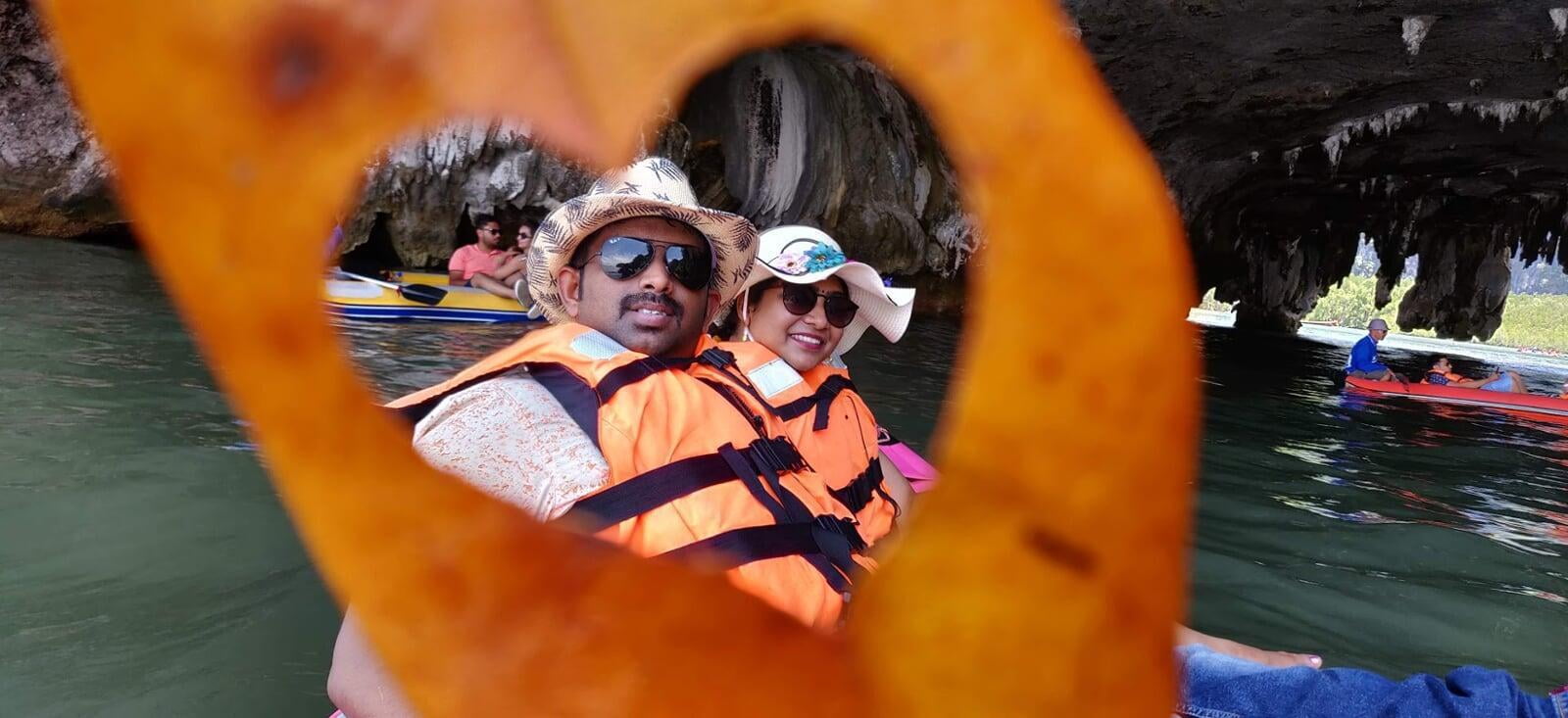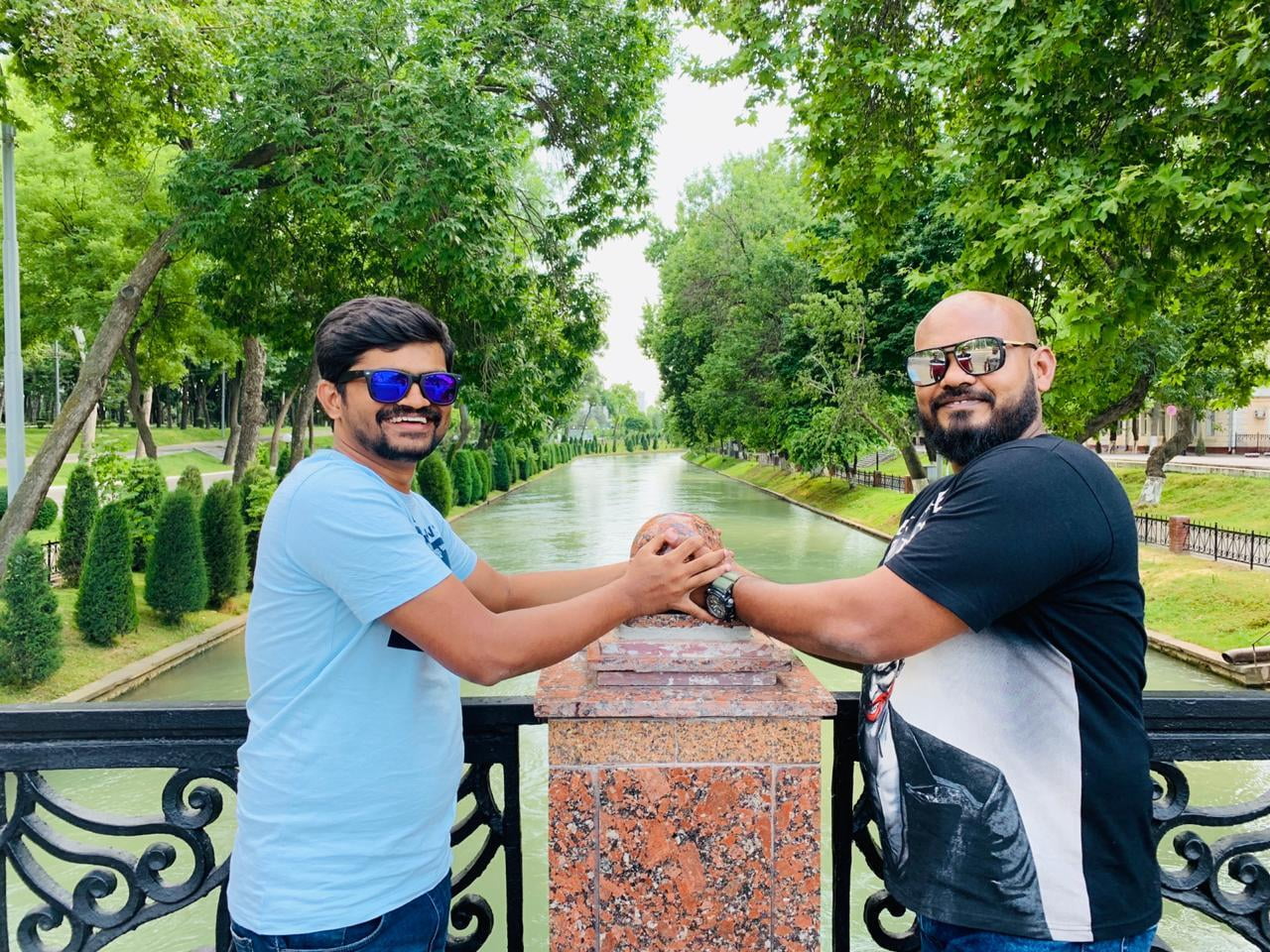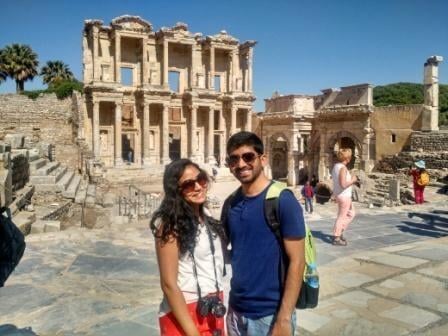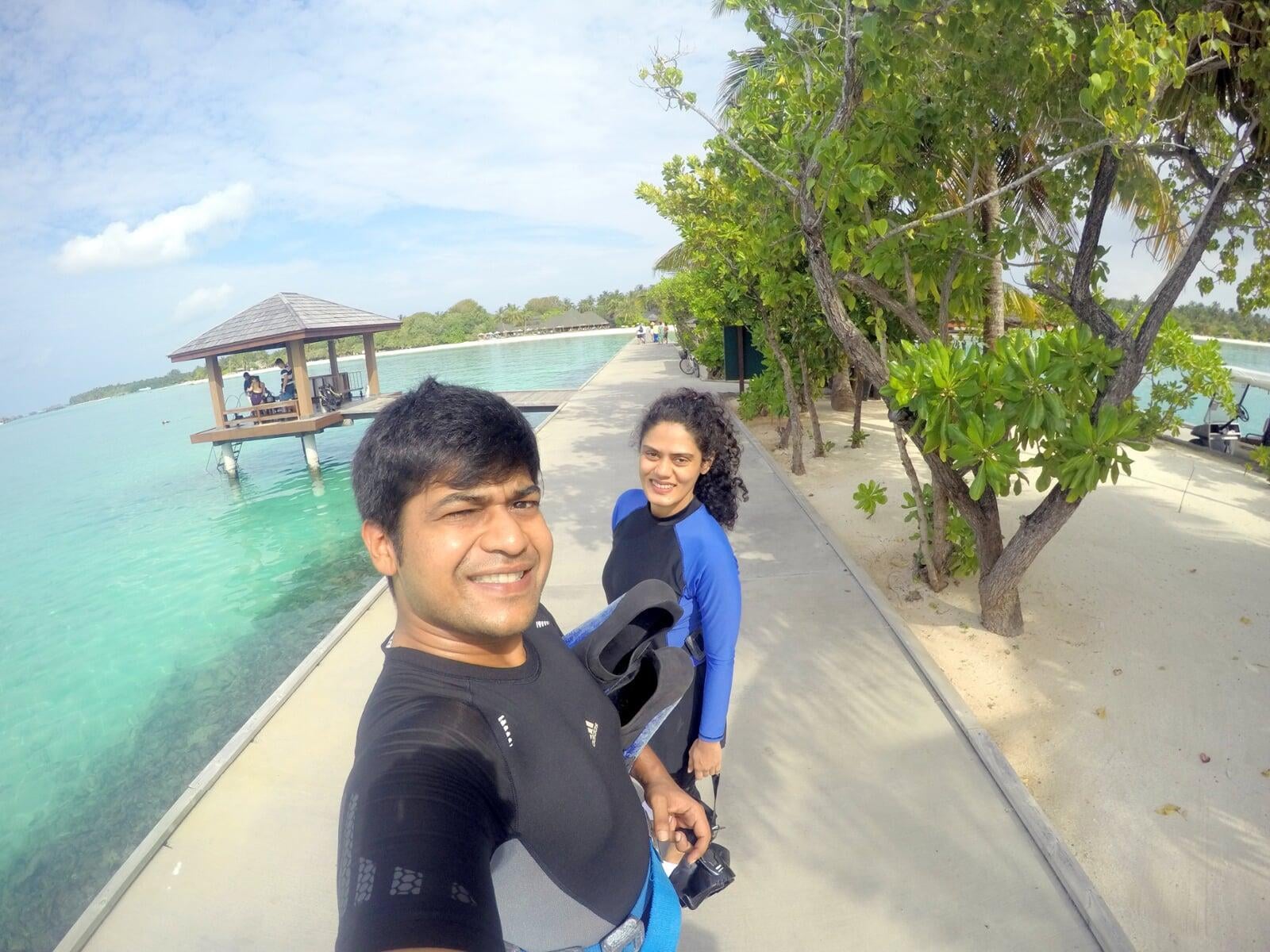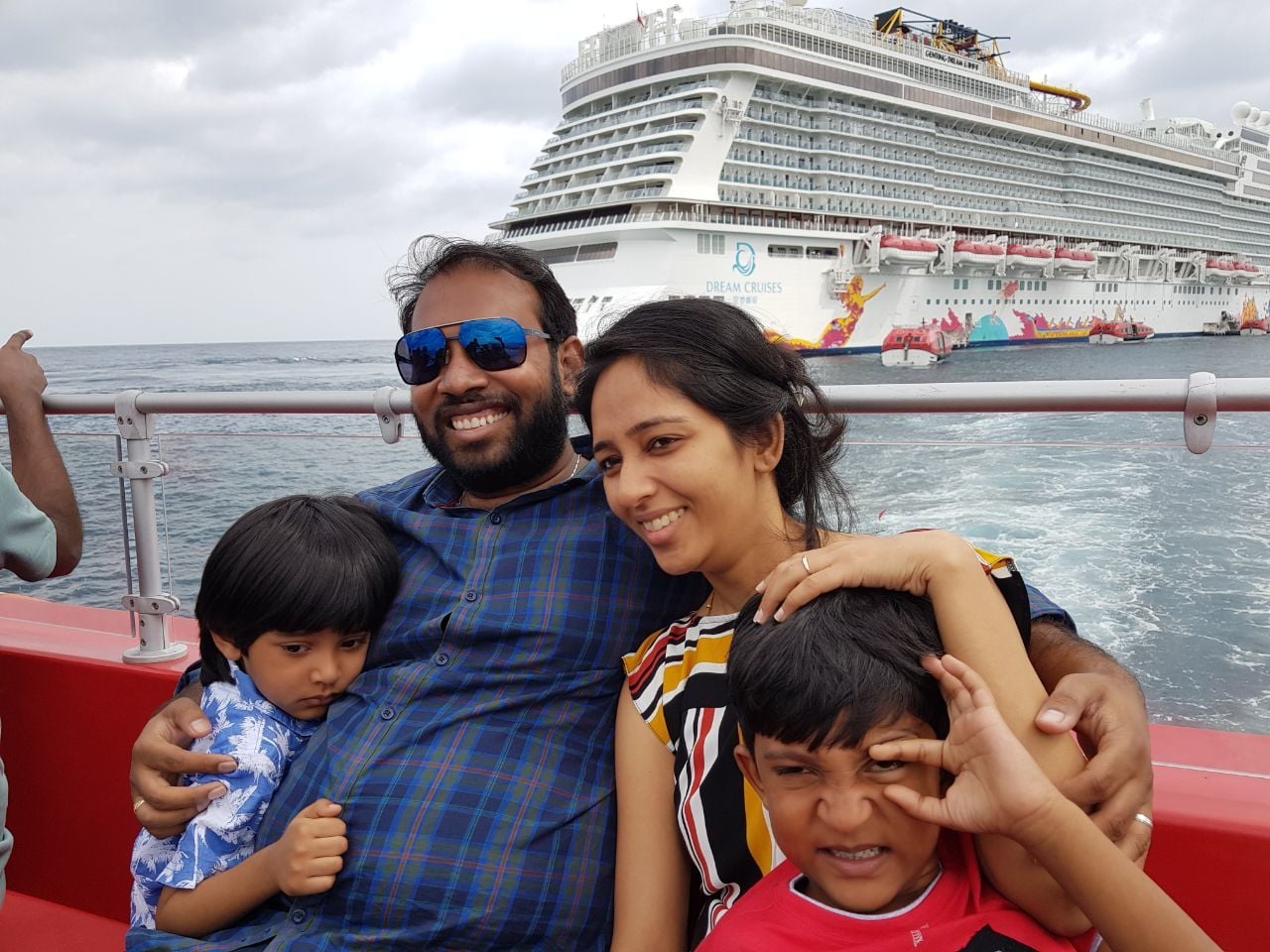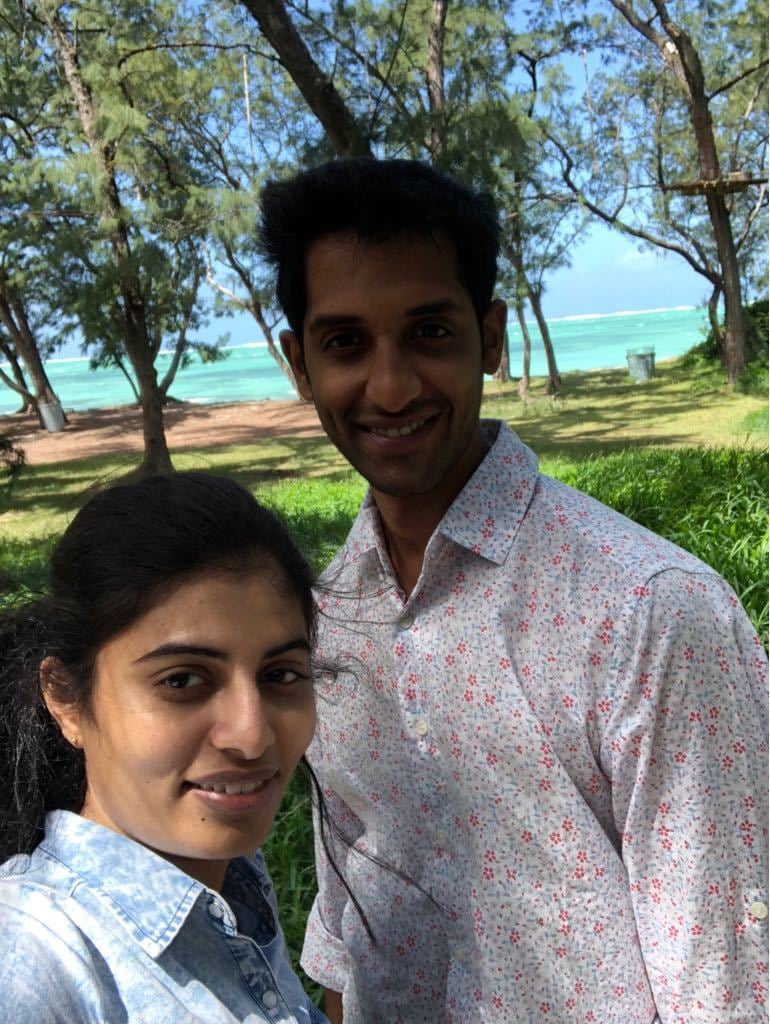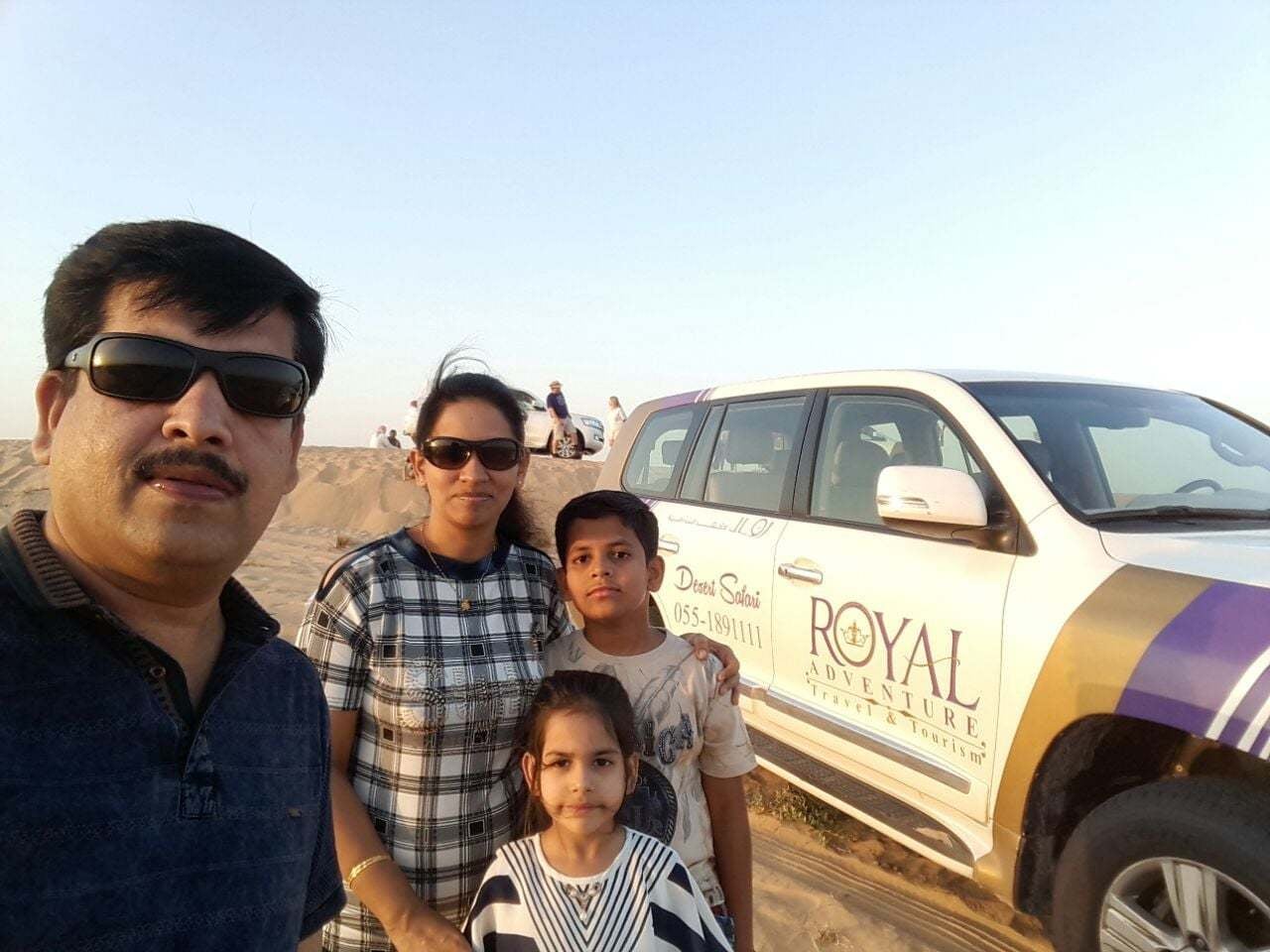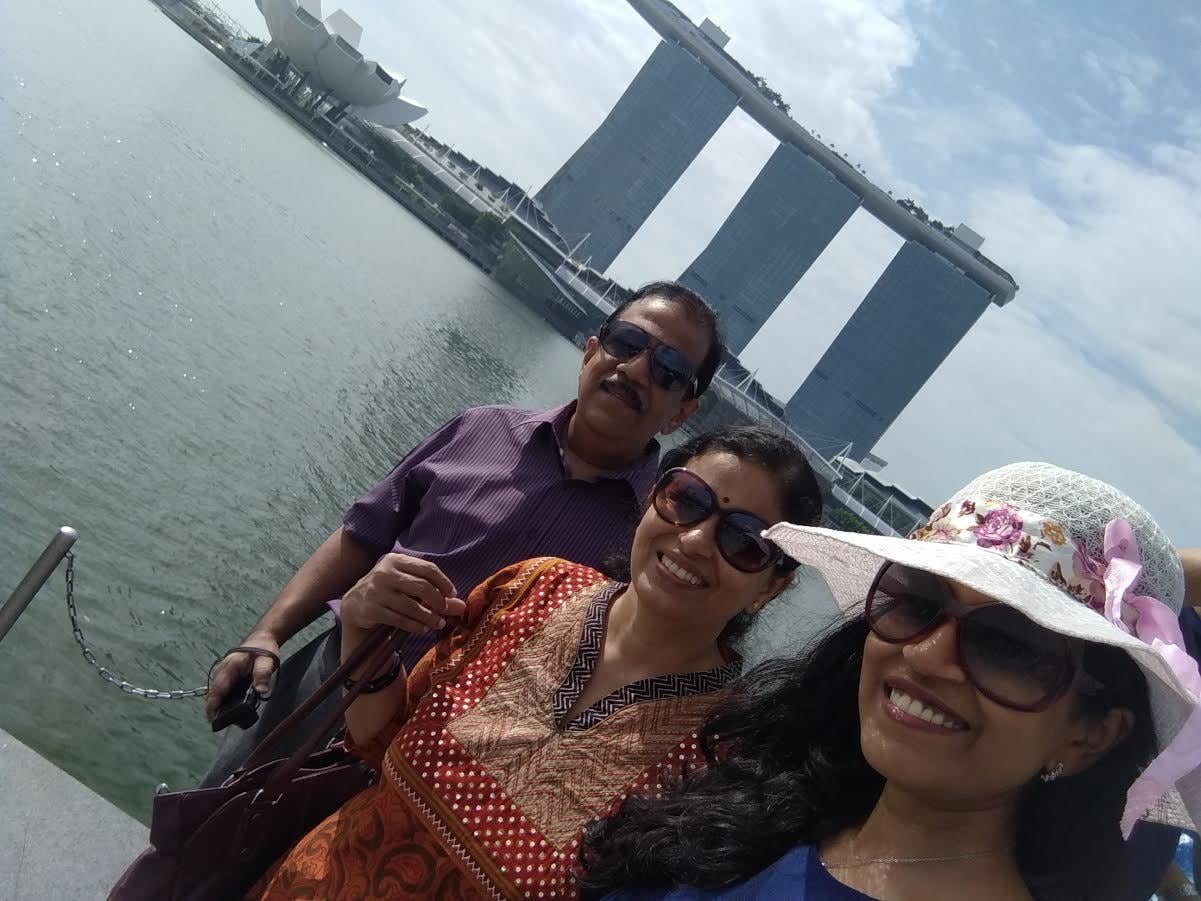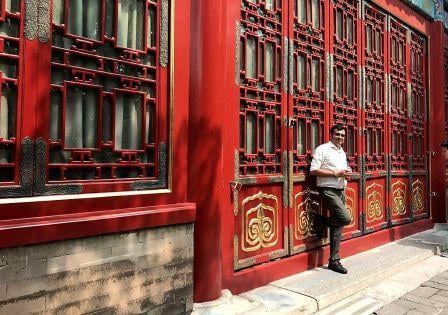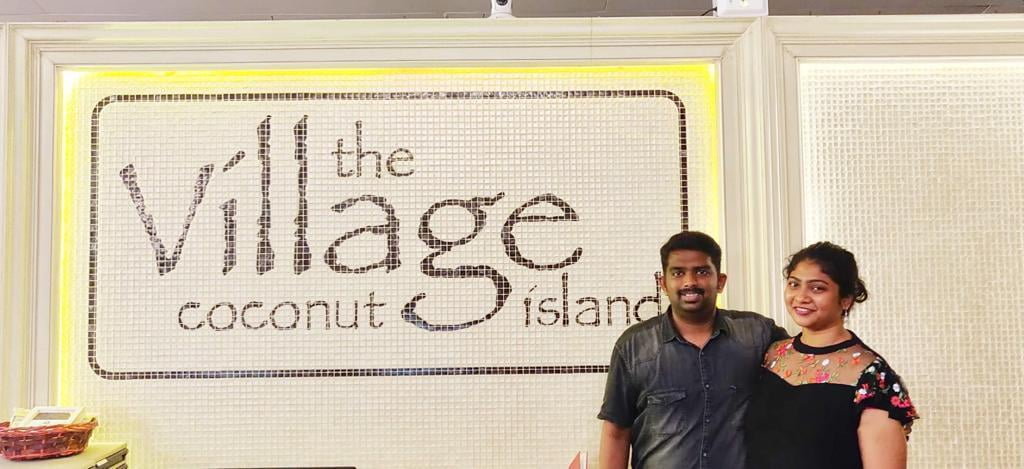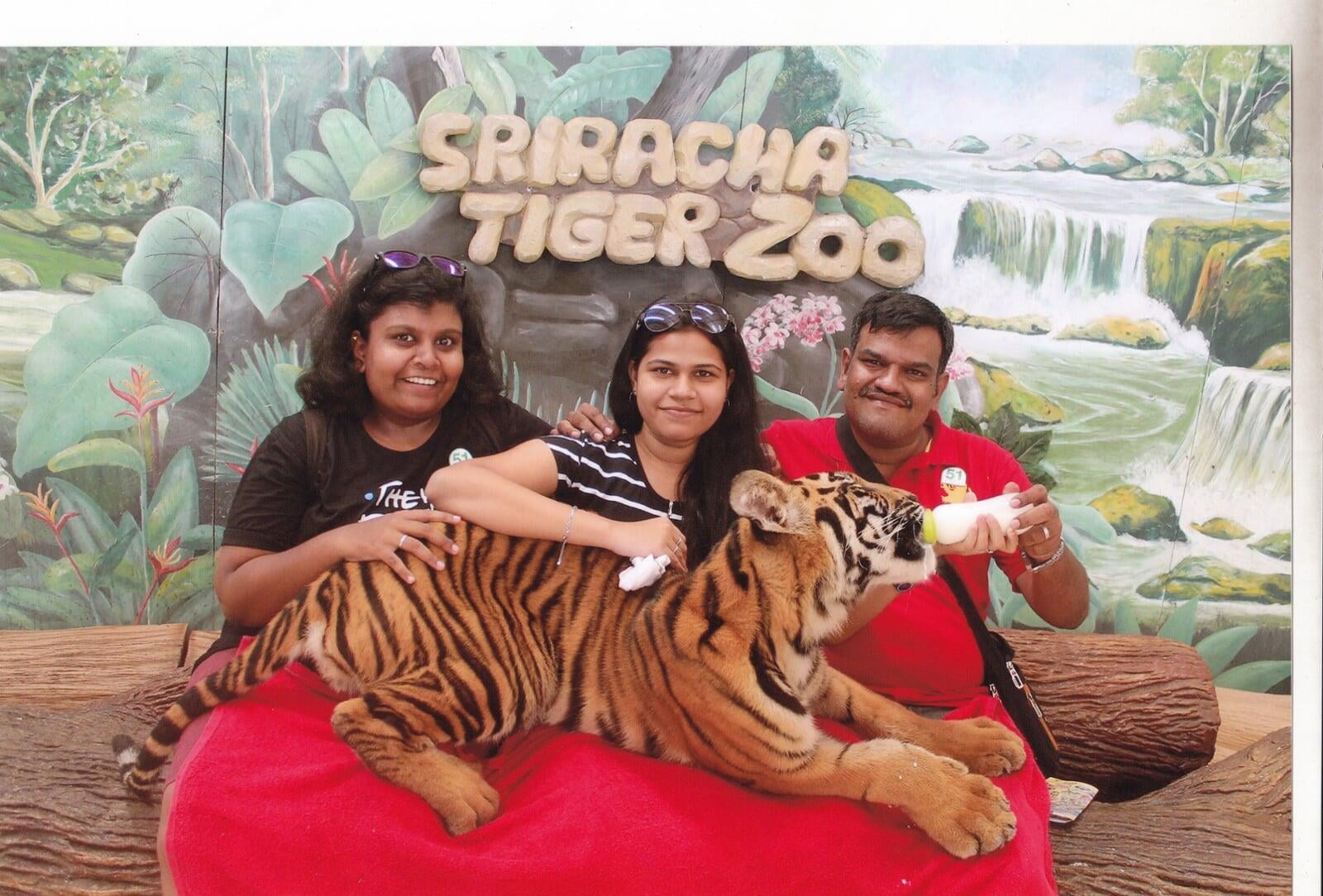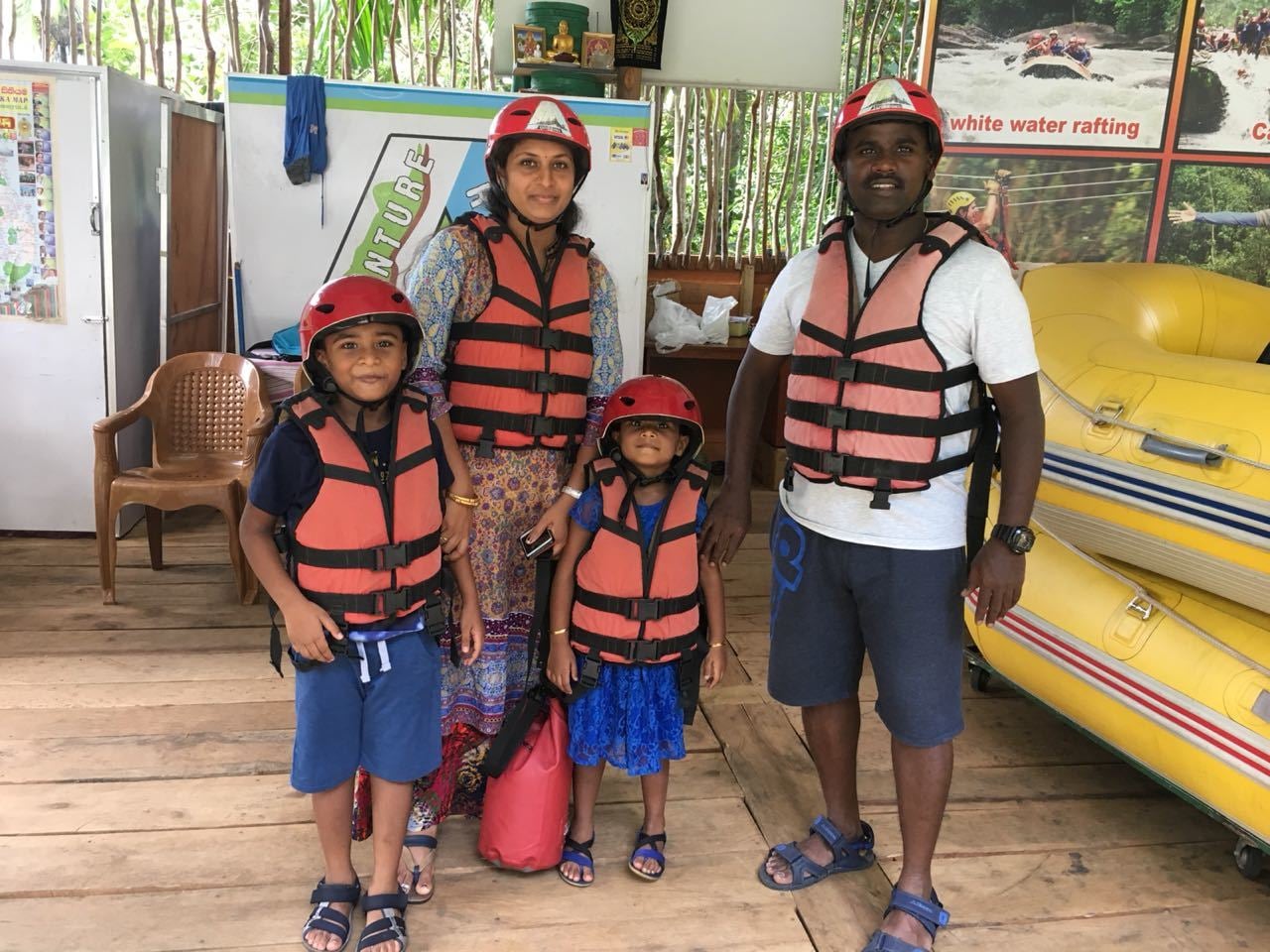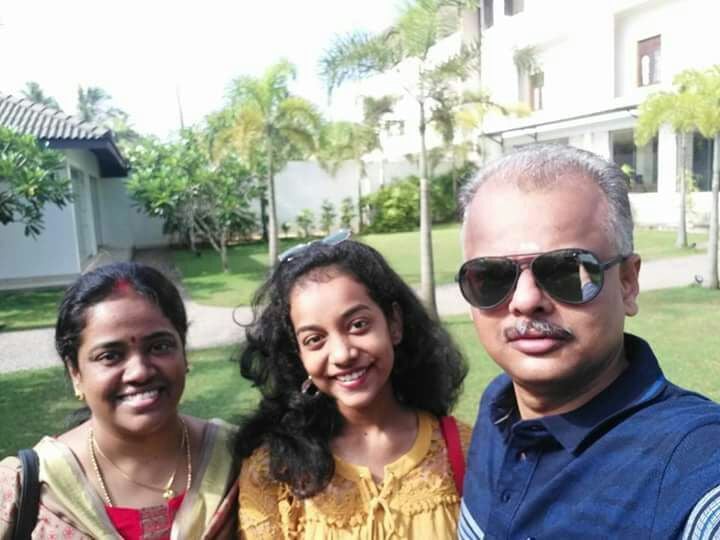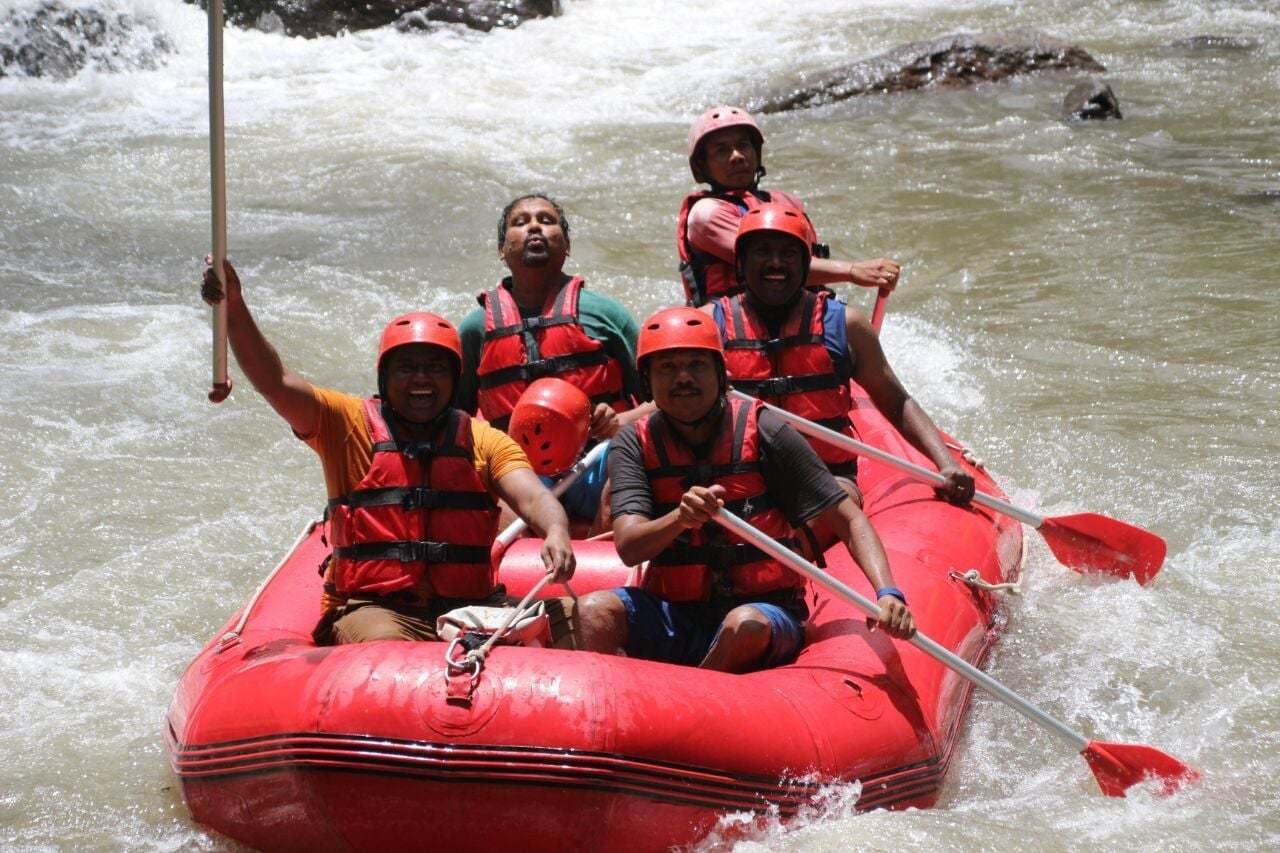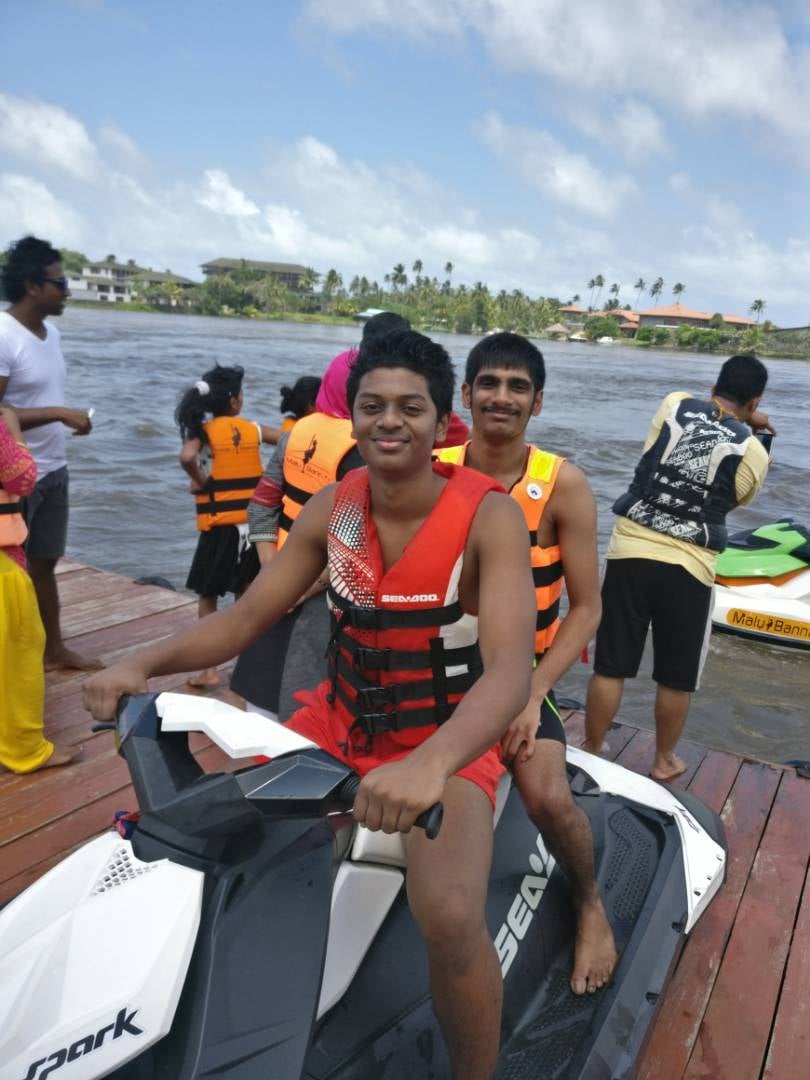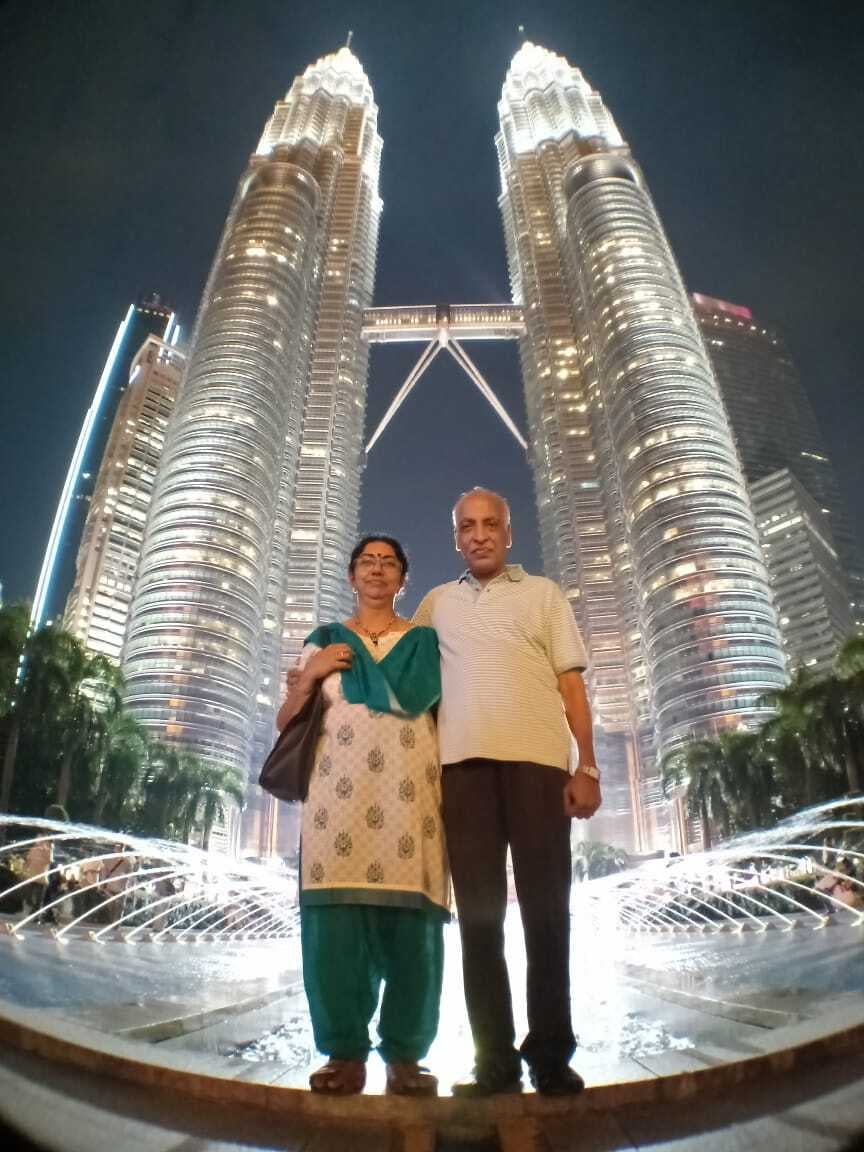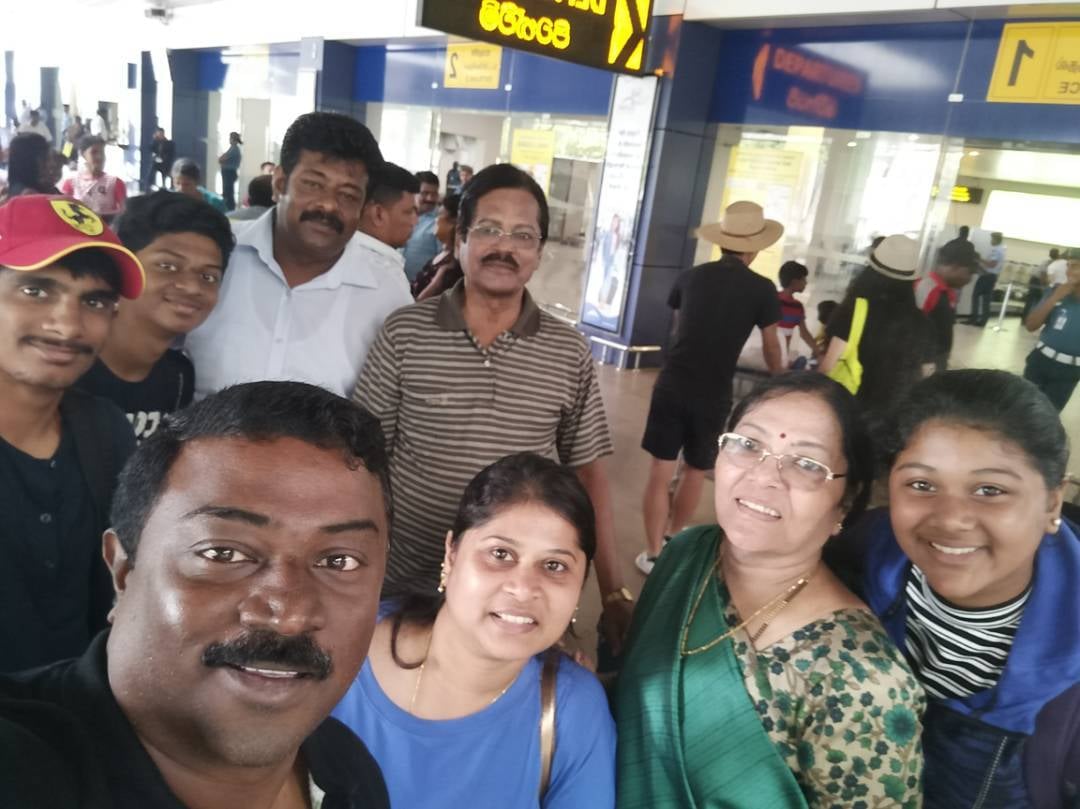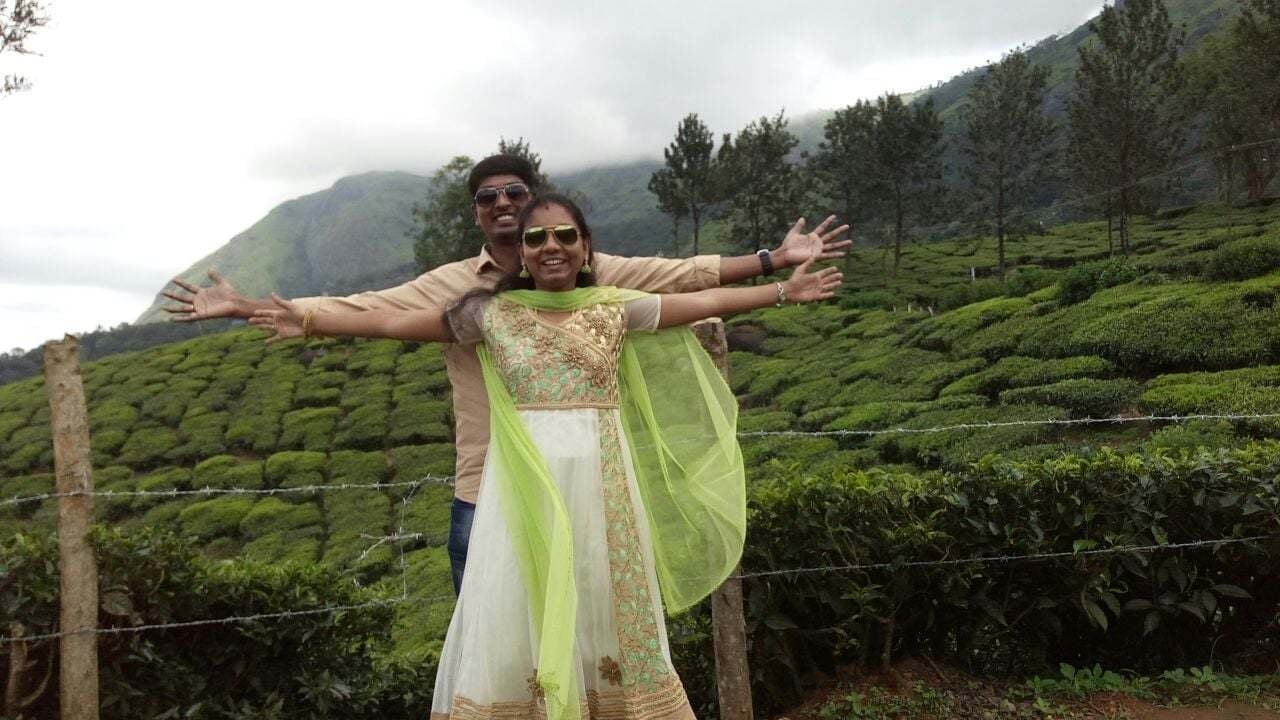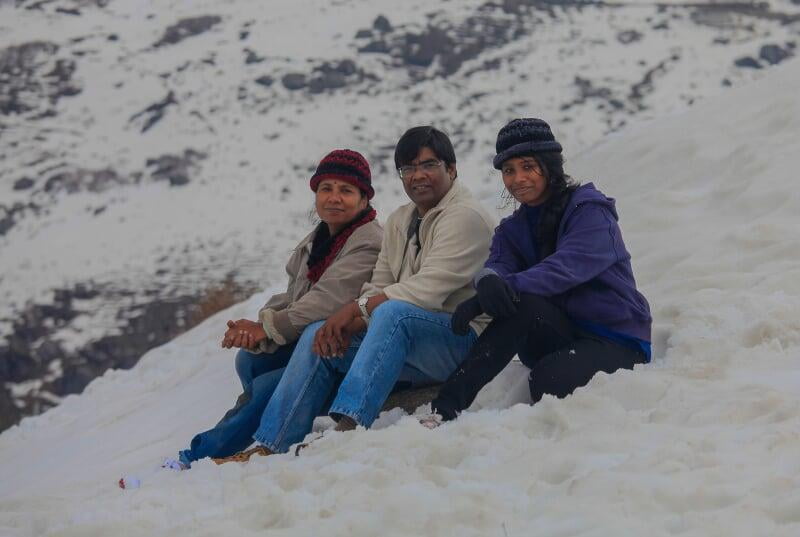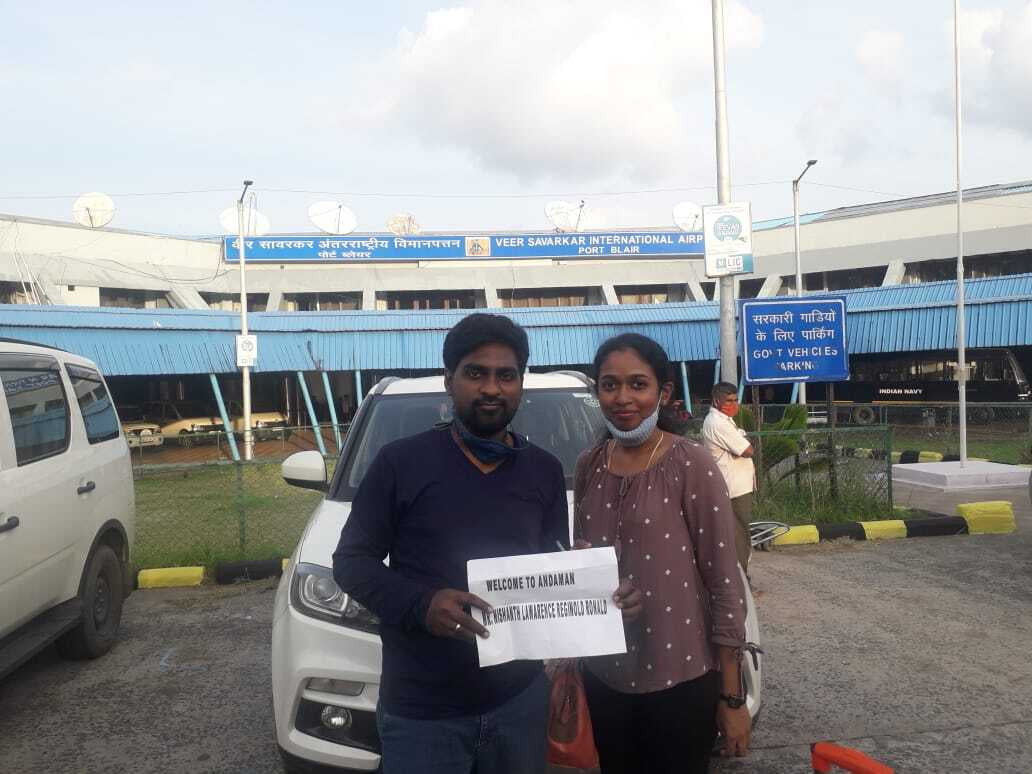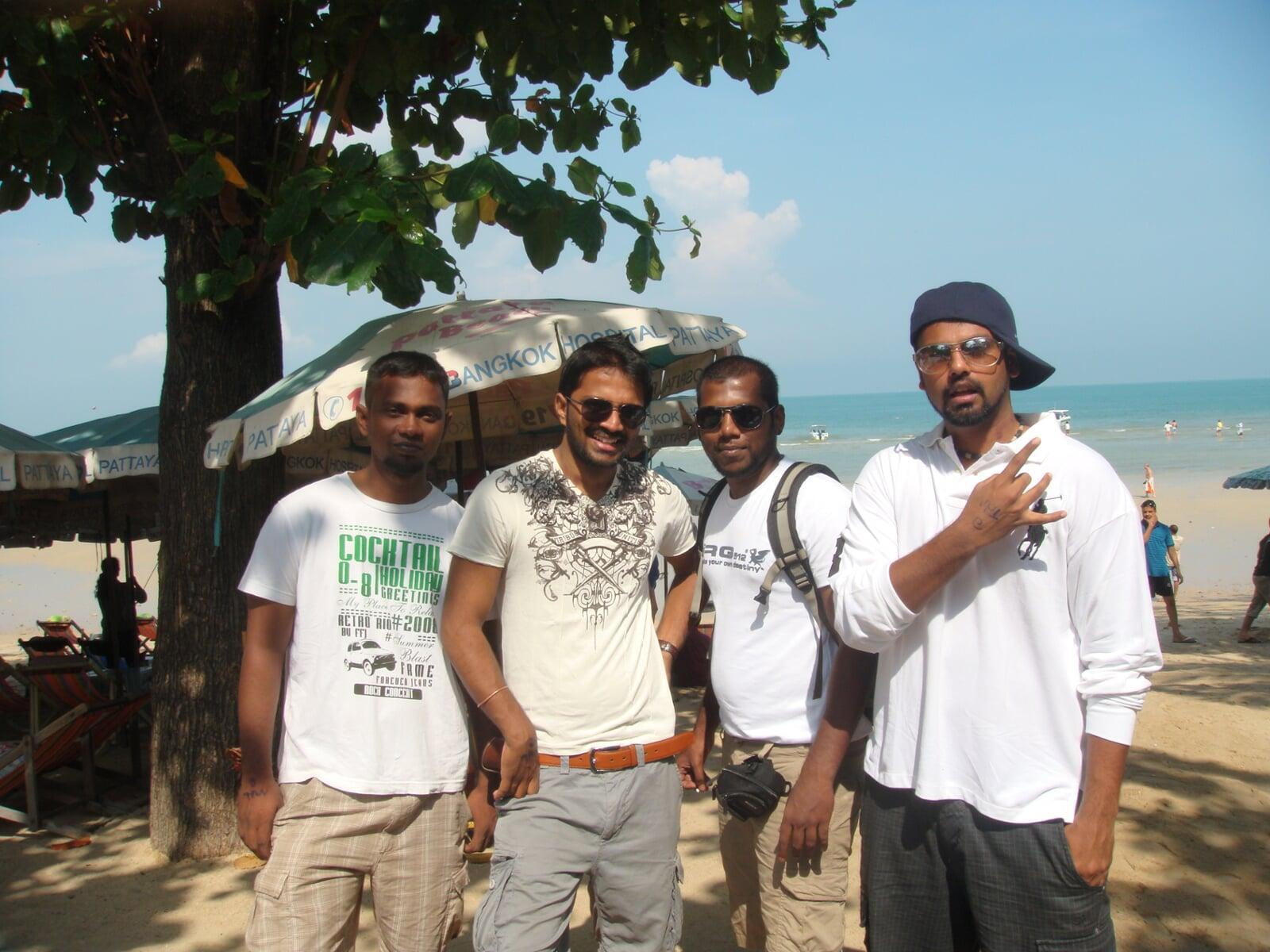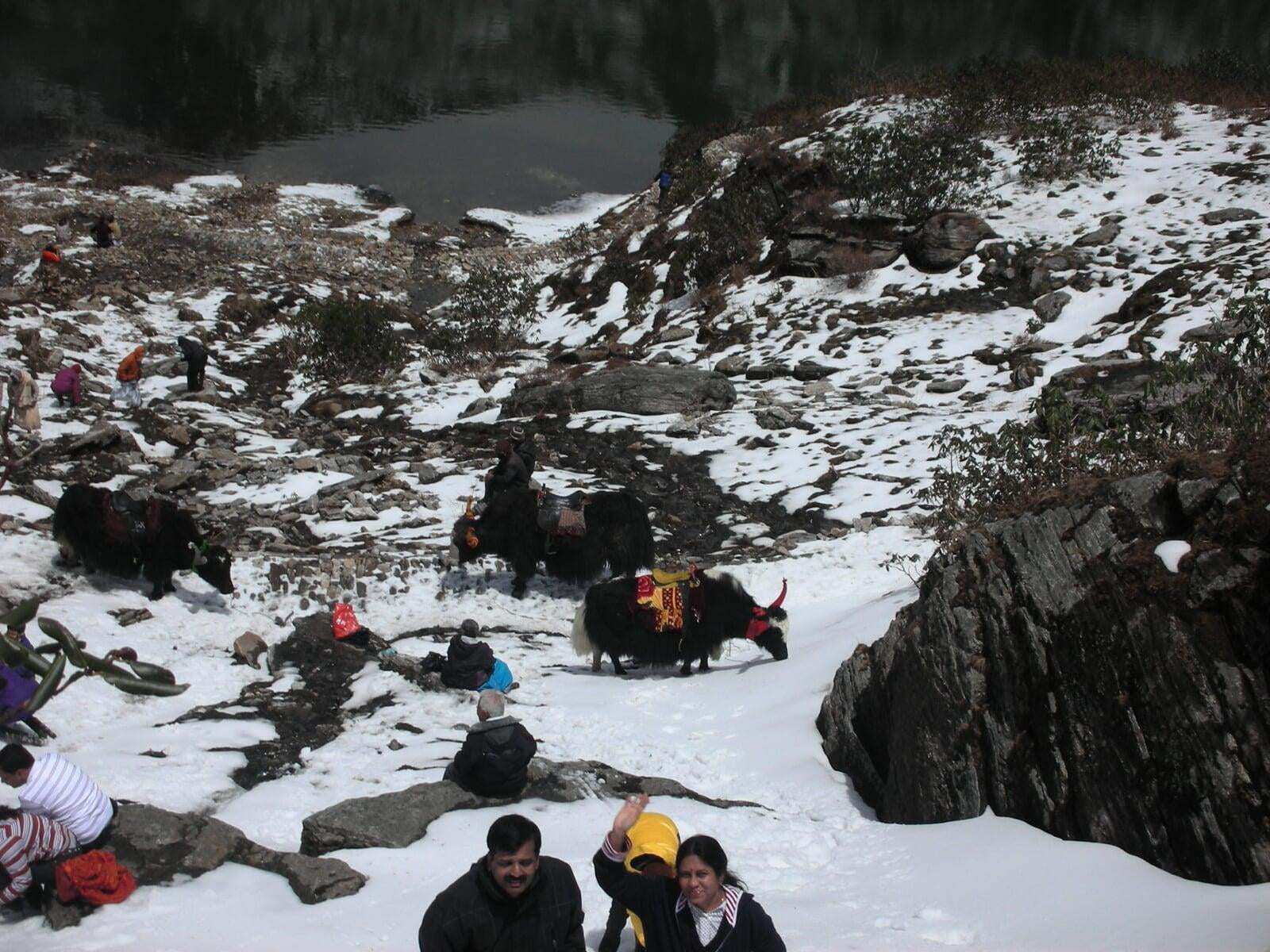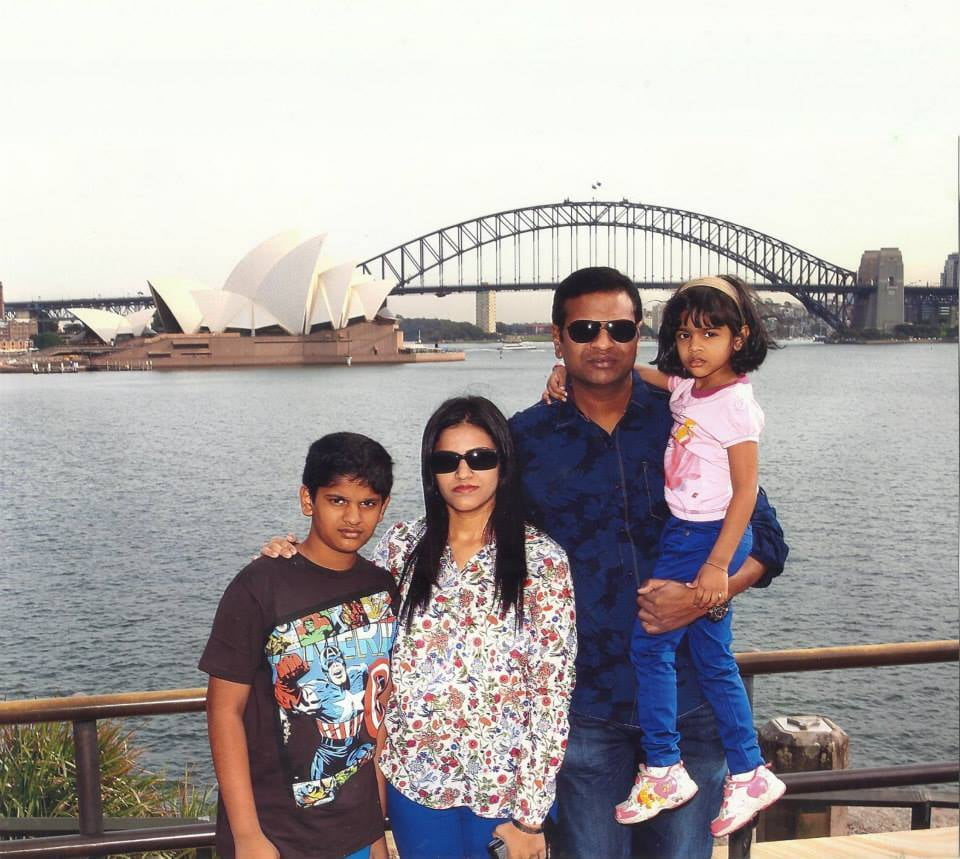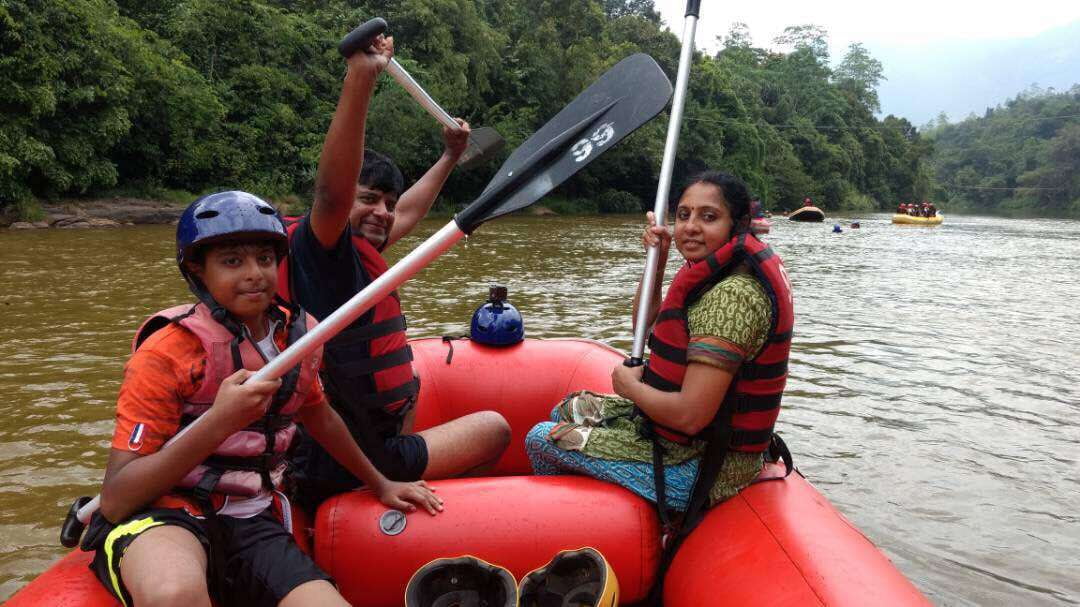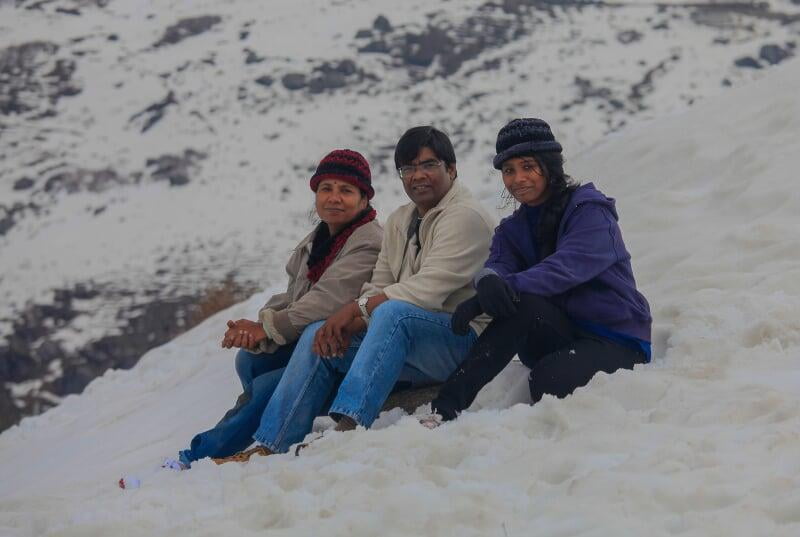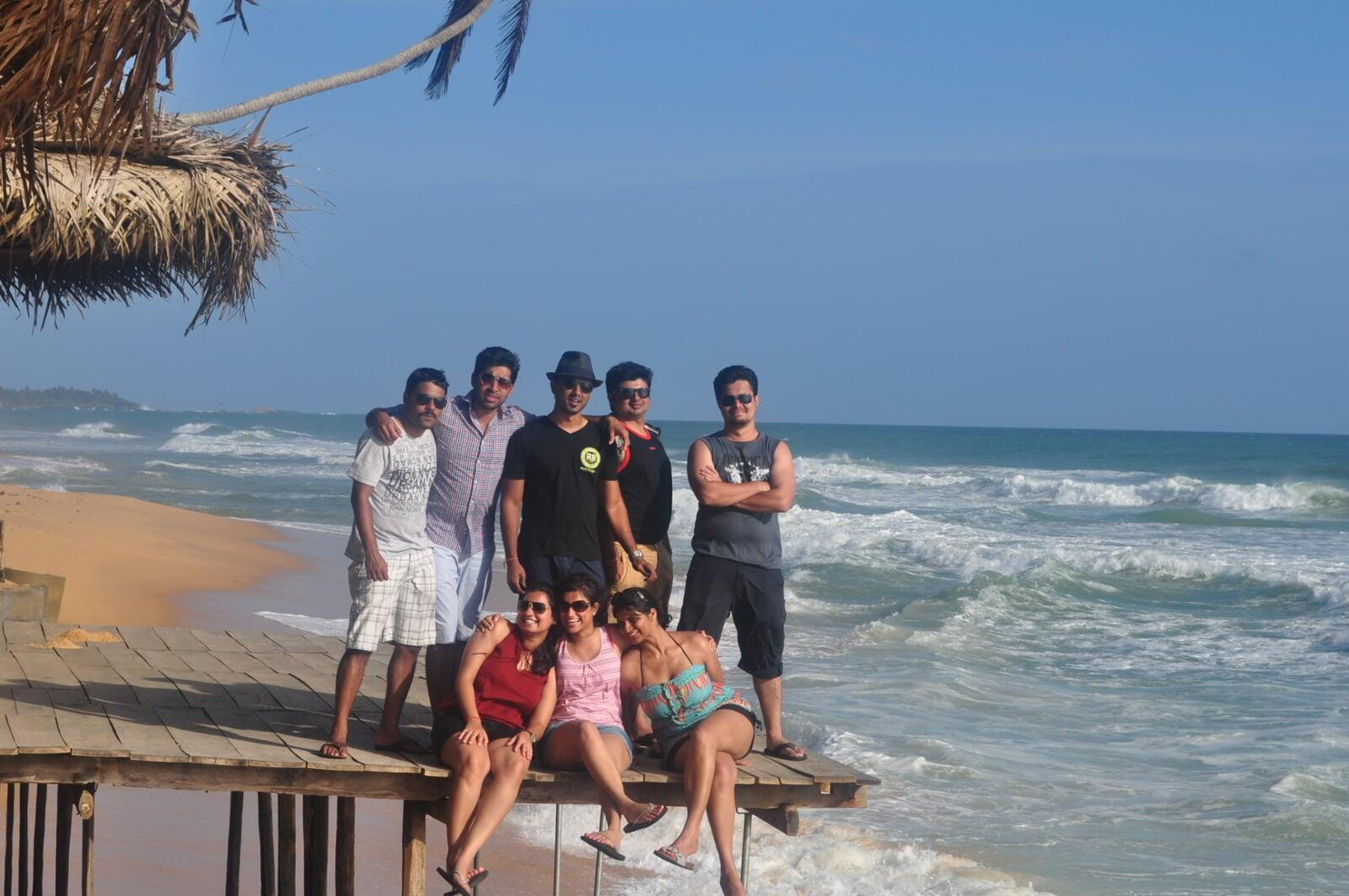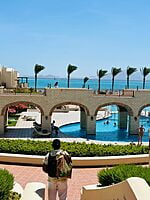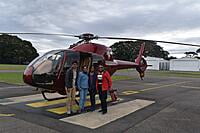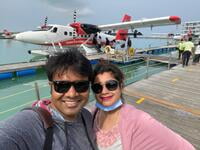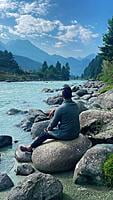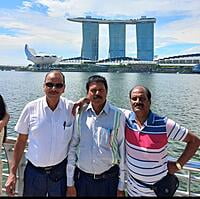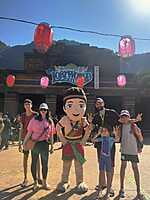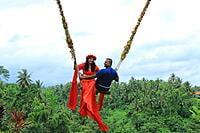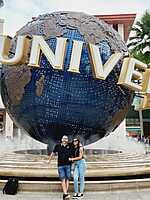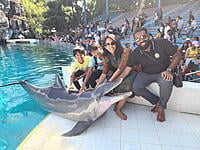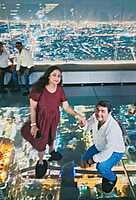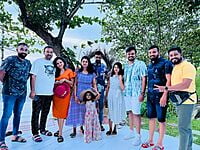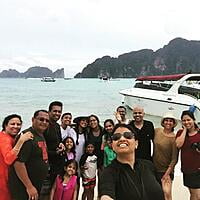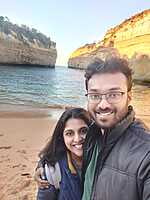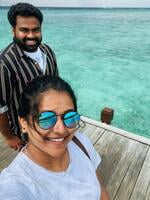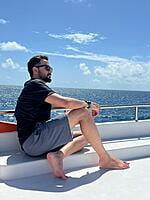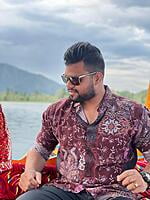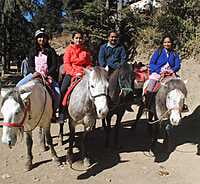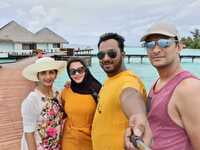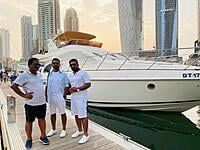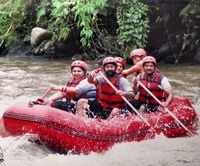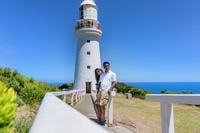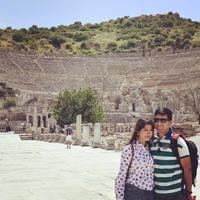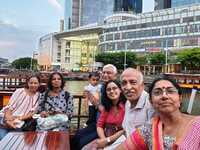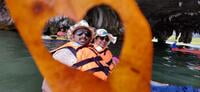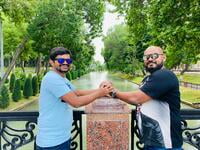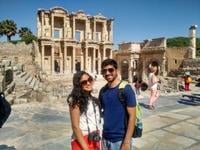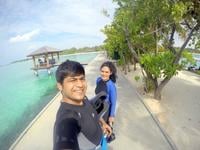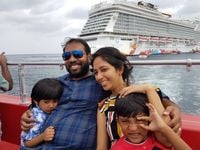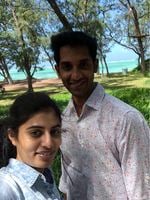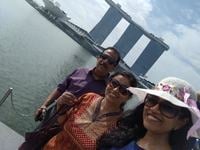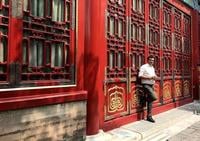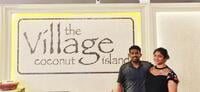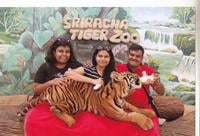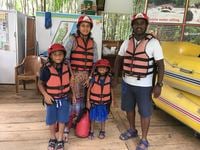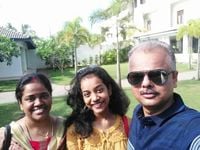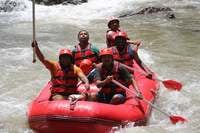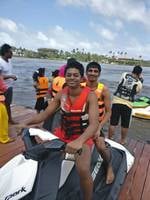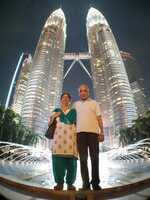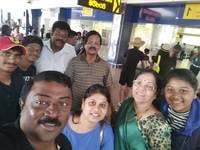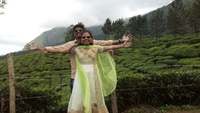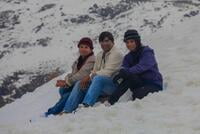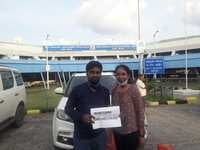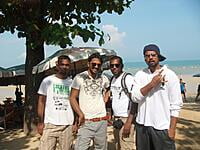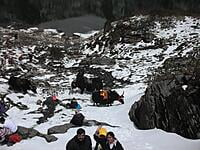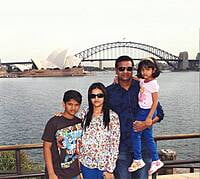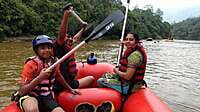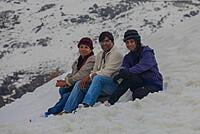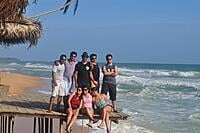 We have made 3 trips ( To Hongkong ,Malaysia and Andaman) organised by Trip explore . Ms Keerthana is our tour Manager for all the trips and co ordinate well. The best part to mention is the quick and timely response by Mr. Arun to our Hong Kong visa issue raised by Cathaypacific airline staff during checkin and solving them by co ordinating with them even at late hours of the day. With his intervention only, we have been able to board and continue our trip. Malaysia and Andaman trip was very well enjoyed by my family. Thanks to the team.Hope to meet them with one more during August 19.
Chengalvarayan Kuppusamy
Hong Kong
---
They were very good and Made my trip very enjoyable one
Raj
Singapore
---
Trip explore was quick and efficient in getting us our South Korean visa on an emergency basis. Thanks a lot tripexplore!
Siddharth
South Korea
---
Sent my parents and aunts on a vacation to Malaysia. It was their first trip abroad and the Tripexplore team really took care of their apprehensions. The CEO, Arun Christe, personally took us through the itinerary. All arrangements/tours were well planned and they had no difficulty there. My parents and aunts thoroughly enjoyed the trip. Planning another beach vacation with them soon.
Roshan
Malaysia
---
My family and my friend family very happy to our arrangement.and good
Pugalyenthi
Hong Kong
---
Very good staff and organising trip well
Jerome
Mauritius
---
Very helpful advice on planning the holiday. Personal attention and advice by Arun - CEO which really helped in closing in on the plan - overall a good Experience.
Vijaay
UK
---
My parents and myself travelled on a week long trip to London and Edinburgh and the arrangements from pick ups to drops to hotel reservations and tour options for sight seeing was a perfect blend of a vacation for us with a mix of adventure, serene n scenic experiences and varied cultures. Thanks Arun for organising this for us at such a short span of time. Truly a very very memorable trip for me and my family.
Aslesha
UK
---
We had our first Family Vacation Abroad from Chennai, India to Singapore through the travel agency TRIP EXPLORE.IN, Chennai. Initially, we were a little worried and afraid since this was our first Vacation Abroad.
We have been received and dropped by Mr Jay on our arrival on 17-06-2018 & return 22-06-2018. The way in which he has guided us at the airport and explained about the itinerary was very nice.
And subsequently Mr. Selvan who has been picking us up from our hotel and dropping us back almost daily during our stay was very prompt , soft, polite and cooperative in explaining the things to be done and also the place of picking us back.
I have one small suggestion " Instead of asking the Guest to purchase a local SIM card during their visit, you may think of giving a local SIM card to the Guest on Arrival.
Thanks once again for giving a very good support during our visit.
Sankaran C S
Singapore
---
We approached Your Office for our first Outside India family Vacation, the advise and the guidance given by Ms. Keerthana over phone and in person was very informative and helpful. She helped us in designing a customised Tour Package to Singapore for a very memorable first family vacation outside India. The Ticketing process, Visa processing which has been helped by Ms. Stella was very helpful and advised on selecting the flights also. Ms. Keerthana has selected and provided a good hotel for our staying and the itinerary has been designed and re-modified as per our choice. The people incharge at Singapore took over the time we landed and till departure were very cooperative and soft polite in informing us about everything. Overall the TRIPEXPLORE has given us a very nice experience during our first trip abroad. Thank you very much
Sankaran
Singapore
---
I just want to tell about the overall experience, We had been picked up from Airport at correct time. We put up in Beverly plaza, Rooms are neat and clean and we get good indian food in the hotel restaurant. Pickup and drop was Punctual by the local drivers. The best part of this tour is Coral Island sight seeing which includes Para sailing, Under sea water walking. I am very happy and will recommend Trip Explorer to all my friends for their wonderful service.
Senthl Kumar
Thailand
---
Trip to Langkawi trip arranged by your firm is excellent...our family enjoyed very much....your driver and local agent done an excellent job.they are very kind and guided us beautifully throughout the trip. I am very satisfied and I will suggest my friends too.
Pugazhendi
Langkawi (Malaysia)
---
Perfect holiday. Well organised and well communicated.
Sanjeev
Mauritius
---
I was just looking to book a trip for our Honeymoon and so I have decided the place to be Malaysia and Langkawi. Rohini from tripexplore is the person whom I am have started to co-ordinate with in the first place. Rohini mam is the lady of patience. I never seen anyone with so much of patience. No matter how many questions you ask, it may be silly or serious, she will help you and thats what she did to me. Thank you for that Patience Rohini mam. Feeling pretty sad that, she left the organization. They understand my requirements and understood the budget and everything was well organized. I took care of the Air package and they took care of the land package. I could say, this is the best way one can travel. For the land package which I have paid, that is the best which I have got. Since this was a budgeted tour, we couldn't enjoy much in Langkawi but in Malaysia, we had a very good time. Thanks to Rohini and oormila from Tripexplore.in for co-ordinating regarding this. The hotel they have booked is also amazing. The hotel people has given a different room than the one we requested for. Immediately I called oormila and explained the situation and guess what !!! we have got the room changed with in 15 mins. This is really good Customer centric which I have experience from them. They just dont book the tour for you, they also ensure your tour experience would be the best one for you. No matter what help you need when you booked tour with them, they will give you an helping hand for sure. No matter which part of the world you have went for the tour. Sorry for the delay in posting this review. I sincerely thanks Rohini and oormila for taking care of all the arrangements regarding this tour and I would surely reach you out guys if I wanted to book a tour with you people. And I will surely recommend you
Ragav
Malaysia
---
The Andaman Trip was fantastic.
Though the trip was hectic from island to island, we had a relaxing couple of days at Havelock! The travel assistant, Oormila was professional and courteous and accommodated all my requests and made this vacation a pleasurable one.
I recommend trip explore and Oormila to anyone who wants to plan a vacation to Andaman.
Raj Srinivasan
Andaman
---
Had a honeymoon trip to Kerala via tripexplore.in. Wow, what an amazing experience in kerala.. visited the hydel park, echo point , boating at the madupatty dam, and flower park at Munnar, tea museum. guide cum driver was good. Finally, wonderful backwater boat ride at Alleppey was extraordinary, Food was amazing, Cook and captain were so kind.these are a Really nice place to visit with loved ones. My wife enjoyed this tour very much. tripexplore.in making my days more special and more memorable, My Hearty Thanks to Ms.Oormila, and thanks to those who worked at the backend for arranging my tour package.
Kanagaraj
Kerala
---
We were a group of 13 people travelling, including 5 children. The driver was on time and polite. Tour was well organised. The luxury tempo was very comfortable. Everything went smoothly
Paul Geroge
India
---
It was a wonderful experience. Trip Explore you guys rock. Thanks for making my vacation a memorable one.
Kishore
Dream Genting Cruise
---
Thanks to keerthana. Had a wonderful trip to the Maldives. Everything was well planned and executed. The only delay was from the resort where we were held back for almost 2 hrs before check-in. And also was provided with a less clean side of the beach in the resort. Rest is fine and had a great experience
Vibin
Maldives
---
It's indeed a remarkable trip for us to Singapore It has been well arranged by Ramadevi from Trip Explore. We had a very good time, will definitely go through by this able team if I Plan next trip . Also will recommend this group to my friends and relatives Best wishes Srinivasan
Srinivasan
Singapore
---
Tripexplore has been planning holidays for the last 9 years for my family. The tour operators at the various places which we visited have always been courteous, prompt and very efficient. Tripexplore provides the best packages at reasonable rates and their suggestions for hotels is absolutely trustworthy. Thank you for the recent Cambodia holiday plan, it was truly amazing. Such wonderful holiday experiences will be etched in our hearts forever.
Kalpana Balaji
Cambodia
---
Nice experience and very good coordination
Gunasekran
Singapore
---
Amazing tour packages at affordable rates
Shruthi
Thailand
---
After years of struggle, 2017 turned out to be our year and we finally decided to tie the knot. A friend had suggested the tripexplore.in to us, told us they had a very pleasant trip with them, so we decided to try them for our honeymoon, as we wanted this trip to be a totally unforgettable experience. And it definitely was! Right from asking us what we like and don't like, to our budget expectations, it was like they understood us completely and booked a completely budget-friendly and exotic holiday !! The villa they had booked for us in Maldives was like a dream come true!!! They had even planned the smallest details for us and saved us a lot of time and trouble. We didn't have to spend even a penny out of our pocket for transport since they had arranged a car with driver for us everywhere. Totally pleasant and enjoyable experience. I'm not a person who generally writes reviews, so if I'm taking out the time to write this, it means they are really really good! Definitely five stars
Wasim and Safra
Maldives and Sri Lanka
---
We enjoyed our trip to Thailand with tripexplore, perfect, punctual
Gopalan
Thailand
---
I have only pleasant experiences from the trips that were arranged and booked by the tripexplore.in team especially by their trip organizer Ms Rama Devi. I would definitely recommend tripexplore.in services to my friends and family.
Thani Anandan
Maldives
---
We had a very good experience in Maldives by booking through trip explore.in.
From the beginning, they responded quickly and planned the trip according to our needs.Mr.Arun Christe was very quick in responding to our queries and even during the trip, he was very helpful in our requests. Will definitely recommend them to anyone who wants to plan their vacation without any hassle.
Gokuala Krishnan
Maldives
---
Very happy with things arranged in Singapore and Malaysia.Honeymoon trip was really enjoyed very much by both of them. Everything went smooth and the tour was comfortable. Great coordination from Jeeva by updating trip status with timing and driver pick up in WhatsApp every day in Malaysia. Thanks so much for everything, we will plan next tour with your travels only mam.
Anga Prasanna
Singapore and Malaysia
---
liked the tour operator.There was the Promptness in answering the queries. I was a bit doubtful about the travel agency as I have never gone abroad via a local travel agent. But the experience of tripexplore was good and in fact I would suggest this travel tour agency further. I am happy with the service provided for my tour from Chennai to Singapore. Overall it was good but I think it needs to be little more organized.
Charu
Singapore
---
Good Travel Organiser in Chennai
The office has been very helpful in organising and customising our request for Europe Trip. Our trip was well informed and documented with all the details. We had a successful trip to Europe. We will surely use the office for our next trip. Thanks everyone for all the help. Best wishes
Jerome
Europe
---
The overall trip experience was good. The best part of the package was Boat House (Starting from welcoming till they dropped back- Special thanks to Mr Viji (Pilot) and The Cook Mr Johny Both were really good in serving the customer, Definitely I will recommend boathouse for the people who are planning for Kerala trip). Thekkady and Munnar we could not cover all the sightseeing which was given in the package. Spent most of the time in travelling (this can be looked in for future customers). Suggestions from our side Thekkady, Munnar can be planned together and Boat House we can plan separately. Thanks to tripexplore for the House Boat once again!!!. Special thanks to Our Tour consultant Ms Oormila for selecting the best accommodations in all the three places.
Priya Praveen K.
Kerala
---
Thanks a lot for all your support and calls before and during the tour.
I have returned on 2nd Oct from a memorable tour. The package was awesome and everything went as per schedule.
It's really a pleasure for me and my family to have the tour with Tripexplore.
Next year too, if everything goes well, I want to go for a tour like this with your travel company only and under your supervision.
Thanks a lot once again.
Regards,
Shoumya Chakraborty
Singapore
---
Thanks for coordinating with the Travel Operator at Singapore for my trip. I reached home today morning and thought will be appropriate to give my feedback the same day.
Actually i was bit worried that i was taking my wife who was just operated a week back and thanks to Muthu, Singapore who came in personally to meet me at the airport. Once he saw my situation, he agreed to help and from that moment on wards he did the coordination and follow up. All the car pickups and drops were on time. Since all entry vouchers were on hand the first day, there was no waiting in the queue at all. He also customized certain timings to suit my situation. I thank Mr. Muthu and his team for the excellent coordination and support. He has asked to extend his regards to Mr. Arun, as well.

​
Thanks all.
Regards
Kumaran K
Singapore
---
We had no regrets using Tripexplore to organise our honeymoon trip to Andaman. Pre travel, all queries were promptly answered. Hotels were excellent and the cuisine provided was awesome. Guides spoke good English and were knowledgeable , not only about the sites visited but also the culture and nuances of the local people which made our holiday truly memorable. We will not hesitate to use Tripexplore in the future and will also recommended them to our friends & family.
Regards,
Netaji
Andaman
---
We went to Singapore in September first week which was arranged by tripexplore was very comfortable and easy for us.
It was my honeymoon trip where I had less time to book discuss. Still the trip was planned good and had nice time.
Regards,
Karthikeyan
Singapore
---
Well arranged holiday at China. My Birthday was memorable from the plans organized by tripexplore's Team.
Regards,
Marthanda Verma
---
We have just returned from a very good trip.Well organised friendly tour. My wife and myself thank you for all the arrangements.
N Hariharasubramanian
---
The arrangement was good. Pick up was available at Airport and hotel accommodation was made as per arrangement made here before departure. Rooms were very comfortable. Restaurants staffs were efficient, swift and courteous.
With Best regards
Sivakumar | Managing Director - ICOMAT
---
I have just returned with my family from Thailand. I would like to thank you and your team for an excellent job with the trip booking. We faced no hassles whatsoever and had a very enjoyable time due to the quick booking was done by you and your team. The transfers, the hotels booked and the sightseeing arranged in the tour were superbly organised. Given the fact that the trip was arranged by your team on such short notice and still went through without any hassle is a matter of great efficiency shown by you and your team. I thank you again for the enjoyable experience. We will definitely book our future tours with you again.
Thanking you
Regards,
Keshav Sivakumar
---
It was an Awesome Experience, we really Enjoyed a Lot.
Kothandaraman
Maldives
---
The tour went well. Overall it was really a well planned and well-organized tour and we had no hassles most of the time.
Only one minor suggestion can be
1) The room size in Istanbul was quite small for a 4-star hotel.
2) Lunch was not organised well on Istanbul tours, We were asked to find our own food at 3:30 pm. This can be a hassle for kids and elderly tourists.
Mr. Faraz
Turkey
---
We had a lovely trip to Muscat this March. All the arrangements that were made by you have really been very good and we had no problems at any time.
We enjoyed our stay, the hotel selection (Park Inn by Radisson) was a perfect choice. The local tour organised was perfect with good driver and guide. It was easy to communicate with them as they all spoke good English. The arrangement for the visa was fast. Overall we had a good time with no hassles at all.
Thank you very much. Wish you all the best.
O T Jayachandran
Muscat
---
First of all, thank you for planning the trip for us.
We had a great time and it was completely hassle free. The tours were well sorted and it was good to have knowledgeable and English speaking tour guides.
The main highlight though was Cappadocia and the place we stayed at- Jacob's cave. I would really recommend that place to anyone visiting Cappadocia. and Cappadocia by itself was extremely beautiful. Thank you for handling that red tour and green tour exchange as Red tour was cancelled that day.
Kusadasi and Pamukkale were extremely beautiful as well, and the view from my room, i have no words. It was centrally located, which was another good thing.
For Istanbul, honestly, one day is more than enough. The hotel we stayed in was in a prime area.

Ms Namita,
Turkey
---
Arun has been planning almost all our holidays for the last 6 years starting from our honeymoon. And every trip has been memorable in its own spectacular way. He is very patient and takes special care to pick the beautiful things to do in each place we visit. We can rest assured that if we just mention the country we wish to visit, Arun will whip an exciting itinerary for us. Thanks a lot! Looking forward to more adventure.

Cheers!
Arjoon
Australia
---
The tour organised by you was excellent. We had an amazing experience in Brazil.The accommodation and site seeing organised by you were excellent. The beaches and statue of Christmas in Rio was superb and Iguazu waterfalls were amazing.
Thank you for organising such a wonderful trip for us.
Regards
Dr Thamilarasan and Dr.Ashok
Brazil
---
tripexplore.in provided an excellent service to us. They did great services like Arrival /Departure transfers, Hotel Accommodation and Excursion with good English speaking guide. The overall impression of service was Excellent.
Regards
Thangapazham
Dubai
---
Thanks for the Arrangements made.It was a delightful trip.Appreciate all the facilities provided.We enjoyed our time throughout the trip.

Thanks,
Melvin
Kashmir
---
We enjoy the trip thanks to tripexplore.in for the arrangements made. The hotel Grand Imperial is superb and the breakfast provided was also excellent. The half day site seeing. Jurong bird park, Night Safari, Sentosa rope car and Wings of time all were fantastic. Our package was only for 3 days and we were busy all days to see the places. There are many places still remain unseen, hope next time. The Singapore visit we really enjoyed well thanks to tripexplore.in for all arrangement with Josco Travels at Singapore. Thanks again to tripexplore.in who arranged the itinerary for the trip.

Mr. Vasu
Singapore
---
Tour was organised in a really meticulous manner and we did not experience any kind of hassles. The driver/guide at the destination was well educated and could communicate well. We could see a lot of promptness from the respective travel agent of tripexplore.in and paperwork/hotel/flight booking was done as requested. Thank you !!!

Mr. Ashwath
Sri Lanka
---
Travelling to Thailand this year was the highlight of my summer. Our flights were peaceful and we arrived in Krabi on the first day well rested and ready for adventure. Our hotel, Aonang Beach Resort, was the perfect location, with an amazing pool and a spa inside so we didn't even have to leave to enjoy our Thai massages. Our first night we spent exploring the downtown area near the beach. Our hotel was located in a nice central area surrounded by great restaurants which made it easy to access the market area. The second day we visited the Emerald Lagoon and Hot Springs. The Emerald Lagoon was fun for all ages even those who were not strong swimmers. Hot Springs were like sitting in a giant hot tub, and our tour guide was experienced and resourceful. The lunch that was provided was spectacular, even though we had many different tastes and dietary needs. The third day we took a speed boat ride to Phi Phi and Bamboo Island. Even though we encountered some stormy seas, our captain knew exactly how to manoeuvre and get us to the islands safely. On day four, we watched an elephant show and rode elephants up and down a steep cliff. Our tour guide, Jackie showed us the best sights, fruits and food. Then we took a plane ride to Bangkok. Our hotel in Bangkok, Centara Watergate Hotel was beautiful. It offered a gorgeous view of the city from all angles and had perfect proximity to all the local shopping places. The breakfasts served each morning were amazingly worldly, providing each of us our favourite breakfast foods and more. We had to leave early for a tour one day and they sent boxes of breakfast foods for each of us.The next day, we visited tiger temple, floating market and the bridge over the river kwai. The tiger temple and floating market were tonnes of fun, even with a large group of people. The last day we did some shopping, visited the marble temple and headed home. For our transportation, we were provided with two full sized, spacious vans. Even when we were soaking wet from the lagoon or covered in sand from the beach, we were always welcome in the van and it was always cleaned up for the next tour. Our drivers were courteous and knowledgeable and there was always room for everyone. We were able to play our own music during the trip as well which made it even more fun. Overall it was a wonderful trip that was extremely well organised by tripexplore.in I would definitely recommend it to others.

Ms Ashley Rayan from Gomez family
Thailand - Krabi
---
Hello,

This is with respect to our recent Bhutan tour which we had planned with you. I am very happy to share our overall experience. It was very well organised, managed and taken care by you and your local operators.
The guide, Mr Kencho and the driver were a great company with whom we enjoyed the tour. They took good care, gave correct instructions at times (eating places, shopping, a tourist visiting place instructions etc) and were completely honest. At Tiger's Nest in Paro, only I and my son climbed up along with the guide and he was a great help in making that trek successful.
The vehicle was also very comfortable, well maintained. The selection of hotels was excellent and that has made our trip memorable.
I would especially like to thank your staff who helped us with the booking, planning. Since I could not go thru' the hotel selection etc, I completely relied on them and I am very much thankful to them. Also, a small error in spelling in one of the passenger's names (made by Druk air) was taken care by them and we did not face any issues.
This was my second vacation with you, first being SriLanka. I am really happy with your service and will definitely recommend you to friends and family.
Best regards,
Pallavee Gokhale
Bhutan
---
As you've asked, here I've attached some photos of our Singapore trip. The trip was nice and we appreciate your arrangements too. The hotel Aqueen Lavender was really nice. Thanks to "tripexplore.in" for providing a memorable holiday trip to us.

Mr Alexander Jesudasan
Singapore
---
Great Trip and enjoyed the most. Fantastic service by tripexplore.in team and their local Sri Lankan partner

Mr Arun Naik
Sri Lanka
---
The trip was very good & enjoyable and thanks for all the arrangements.

Mr. Stephen
Malaysia
---
I returned back from Malaysia yesterday. Thanks for your arrangement. We were so comfortable and happy. Also, convey my thanks to Javid. Keep in touch. Best regards Jagath & family

Mr. Jagath
Malaysia
---
I would like to convey my appreciation for your excellent arrangements on our Australian trip.Though i travelled many times like Singapore, Hongkong, Sri Lanka, Kenya and few domestic trips.This Australia trip gives me not only me my entire family were satisfied to the utmost level.My special thanks.

Mr. Sathyanarayanan
Australia
---
Trust this statement finds you well. We are happy to say, this tour is really enjoyable and reasonable package.Your representative Mr.Udaya is so good, very care taking a person and he has covered the entire places in the package which you have mentioned. All the hotels which are booked by you is so go

Mrs Saranya Mani
Kerala
---
Sorry about the delayed response had a lot of work to catch up with. Here comes our feedback. The trip was good and enjoyable. Sikkim is a beautiful, scenic place and the people we met were very nice too. The long travels every day got a bit tiresome, but overall it was a nice

Mrs Rekha Udhay
Darjelling
---
This is with reference to the tour arranged by tripexplore.in The tour to Malaysia and Singapore was well organised and we enjoyed the trip. Thanks for your entire team for arranging such a wonderful trip.

Jayashree
Singapore
---
The tour was very good thanks to you.I don't want to add much to this email as I have elaborated to you in detail. We are happy with the tour and hope to have much more in future through you.I have some of the photographs as requested by you.

Mr. Prabhakar
Mauritius
---
We had a good break in Australia visiting cities with variety such as entertainment, scenic in nature. Thanks for all the arrangements which worked out picture perfect across various sectors - logistics (airport and sightseeing), hotels in prominent places with easy access to shopping and quick outing

Mr. Bhaskar
Australia